Latino Stars Shine on Broadway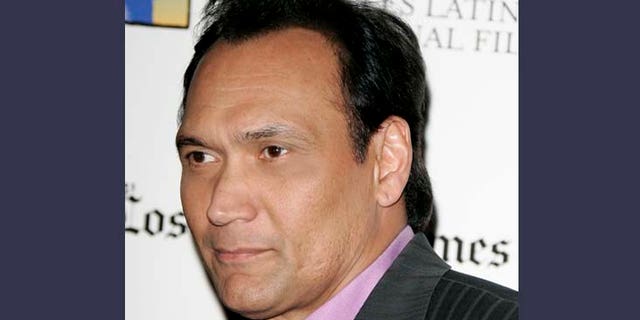 A new constellation of Latinos is shining brightly on Broadway—from Puerto Rican leading actor, director and writer of "In the Heights," Lin-Manuel Miranda, to Caracas-born George Akram, who portrays bad-boy Bernardo in "West Side Story."
The newest addition to this stellar array? None other than Boricua Jimmy Smits —most recently seen on Showtime's Dexter. The 12-times Emmy nominated actor nabbed the leading part in the Tony award winning musical God of Carnage and debuts on Nov.17.
The recent Hispanic ascendancy follows the break-through critical and popular success of "In the Heights" – the Tony and Grammy winning musical about life and love in the Latino neighborhood of Washington Heights in NYC. Not only did the play win four Tony Awards including for Best Musical, but also Lin-Manuel Miranda won the Tony for Best Performance by a leading actor in a musical.
"In the Heights," which will end January 9 of 2011 and will welcome Miranda back in the role of main character Usnavi for a farewell performance on December 25, has shone a spotlight on a full talent Latino cast with as veteran actress Cuban born Olga Merediz, who plays "abuelita Claudia" and has had supporting roles in "Mamma Mia;" and in the 1987 production of "Les Misérables," as well as Tony Chiroldes who plays the charismatic "Piragua Guy" and made his Broadway debut in the 1998 musical "The Capeman."
Others, like Puerto Rican Luís Salgado, actor and assistant choreographer of "In the Heights," has moved over to the newly premiered musical "Women on the Verge of a Nervous Breakdown" – a play adapted from Spanish film director Pedro Almodóvar's movie by the same name, which debuted Thursday.
Latino musicians are also enjoying the boom. "In the Heights" Latin Percussionist Wilson Torres says: "It is not common to see a Latino in a Broadway pit, unless there is a special stylistic demand for a specific instrument." "In 'In the Heights' five out of thirteen of us are Latino. This is a special case."
The 30-year-old, Dominican says that he is more in demand now than ever before.
"We were born in the United States and have been exposed to the American culture through Latino eyes," Torres says. "A lot more of us are now prepared to compete with the so-called traditional Broadway musician, actors etc,. "
Raúl Esparza is another Latino creating a buzz in the theater industry for his pre-Broadway run in the musical "Leap of Faith" in which he co-stars with Brooke Shields.
In an interview with the New York Daily News, three-time Tony nominee Esparza said that being a Cuban-American actor contributes greatly to "every role I play" because "it's the deepest, most significant part of who I am."
Much like today's Dominican community in Washington Heights inspires "In the Heights", the 1950s Puerto Rican community in Hell's Kitchen comes to life in "West Side Story."
In an interview with Entertainment website Latin Heat, Akram tells how extremely important it is for him as "a Latino guy to be representing not only Puerto Rico which is the main place where they [the characters] come from… but to represent la raza, los Latinos."
Argentinean Josefina Scaglione plays "Maria," the star-crossed lover whose relationship with a white boy sets the tragedy in motion.
Latino actors are also playing non-Latino roles in high-profile productions. Amanda Castaños, of Dominican and Ecuadorian descent, played "Martha" in the explosive rock musical "Spring Awakening," where she exposes a teenager to the physical and mental abuse of her father.
"We are now starting to see Latinos play roles that they probably would've not been cast as five years ago," Torres says. "There is Mandy Gonzalez as "Elphaba" in 'Wicked' and Krista Rodriguez as "Wednesday" in 'The Addams Family.'"
Moreover, it is no longer rare for Latin Americans to "crossover" and be booked straight from Latin America for roles in marquee shows.
Bianca Marroquín, a Mexican actress who played "Roxie Hart" in the Spanish version of "Chicago" in her home country managed to book the same part in the original play. Sharing the stage with her is Gabriela García, also from México, who plays the part of the dance captain. She has also performed the show in Vienna, and México City.
"It's not that Latino actors have not been around, it's just that we weren't in Latino shows," says García. "I hope that this [boom of Latino actors on Broadway] is not a phase. But if it is, I hope that [as Latinos] we promote our playwright and producers."
For 2011 audiences can expect Latino icon Antonio Banderas in the Broadway musical "Zorba"—a production directed by David Leveaux who steered Banderas in the Tony Award 2003 revival of "Nine."
Banderas, voiced the Spanish version of "Gato con Botas" (Puss in Boots) in "Shrek" films. The character of Puss, which originated as an Italian children's tale is currently being staged on Broadway as a puppeteer showcase by Mexican director Xavier Montsalvage.