Latino Celebs Take To Twitter On New Year's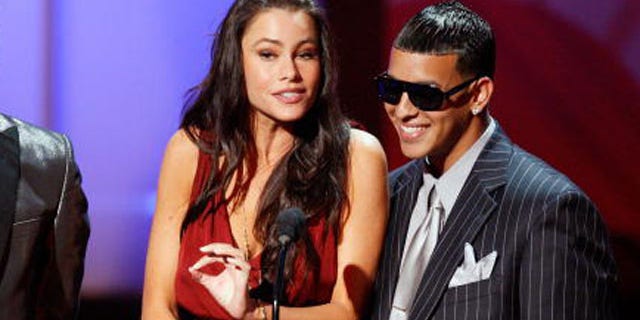 For Hispanic celebrities like Ricky Martin, Daddy Yankee, Sofia Vergara, Christina Milian, and Selena Gomez -- Twitter was just one more place to bring the party as they ushered in 2011.
On his Twitter account, Ricky Martin began by sending out a New Year's message to a few choice areas as he tweeted, "Australia, New Zealand, Asia! Everyone in the east!!! Happy New Years."
Then Ricky got inspirational as he sent out, "Yo quiero, Yo puedo, Yo consigo. Feliz Año Nuevo." And then in English, "I want, I can, I get! Happy New Year!"
Daddy Yankee, Sofia Vergara and Christina Milian included pictures with their posts as an added bonus to fans. Daddy Yankee kept it short and sweet including a blinged out animated version of himself as he hit caps lock and tweeted, FELIZ AÑO NUEVO/ HAPPY NEW YEAR!
Vergara, tweeted a photo of herself with a glass of champagne as she toasted to 2010 — a year that brought the Colombian actress her first Emmy, Golden Globe and Screen Actor's Guild nominations. "Happy New Year to all my ModFam fans!! thnx for making this the best year of my career!!!♣salud!!"
Later she posted a photo of a really large balloon. Moving on.
Milian, also kept it short and sweet as she let fans in on a little bit of her personal life. She posted a picture of her and her baby daughter, Violet. The caption read, "Violet and I watching fireworks last night on the balcony!"
Last but not least, Selena Gomez made her post solely about her fans as she tweeted, "I love you guys sooooo much. Is it weird that I have random conversations about how amazing you all are??"
No, Selena. It's not weird. Happy New Year to all the Twitter-loving celebs.
For more celeb New Year's tweets, head on over to Latina.com.
Follow us on twitter.com/foxnewslatino
Like us at facebook.com/foxnewslatino