Late-night comedians somber in wake of Boston Marathon tragedy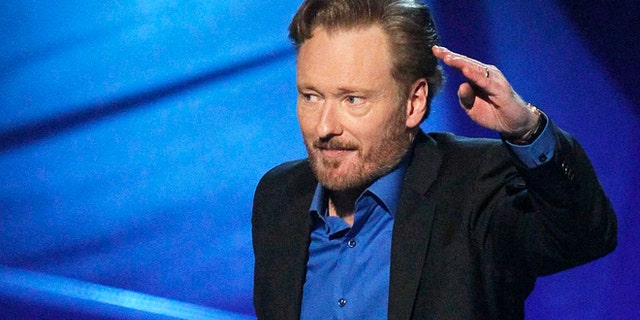 Conan O'Brien began his show on a very serious note last night, and as he spoke to his audience about the events of the day in Boston, he seemed shaken by the news.

Just before 3 p.m. on Monday, two bombs went off near the finish line of the famed Boston Marathon, killing three and injuring more than 140 people.
O'Brien put his usual jokes aside, almost entirely, to reflect on the emotional day.

"Boston is my hometown – it's where I grew up, and it's where my family lives. So I just wanted to take a moment to say that – like everyone here – my thoughts and prayers are with the people of Boston and everyone who has been affected by this senseless act," he said. "That said — it is our job to do a show. We're going to try and entertain you the best we can. Which, given our track record, gives you people a 20% chance of having a good time tonight."
Similarly, a serious Craig Ferguson spoke during his show about his special connection to Boston, explaining that he often celebrates the Fourth of July in the historic city.

"My first stand up special in America, I shot it in Boston. I like that town," he recalled. "I'm appalled by this thing and when I watch it on these streets that I know, it's horrifying."

Ferguson admitted he was going to have a hard time hosting his comedy show and told viewers the night's episode would be "a little bit different" than usual.

"People say to me 'Craig, your job is to make people laugh at the end of the day.' And I think, yes, that's true, but I've never professed to be any damn good at that. And, the thing is, people want their mind taken off it. And I think, well ok, if you want your mind taken off it, you know, watch a cartoon or a video or something. I understand it, it's perfectly acceptable. I don't think it's a terrible thing to not want to think about it, but I can't not think about it."
Jimmy Kimmel kept his opening remarks about the tragedy brief, seeming despondent as he spoke about the day.

"Well – it was a terrible day. Very bad things happened today for no good reason – and our thoughts are with the people of Boston and everyone who is suffering as a result of the bombings at the marathon. It's a disgusting thing. I don't understand it. But my job is to make you laugh and so I will try to do that. And – I will probably fail. I'm failing already."

The shows of comedians David Letterman, Jay Leno and Jimmy Fallon were all airing reruns on Monday, perhaps providing more of the comic relief that those tuning in to late-night TV were hoping for after the day's tragic events.