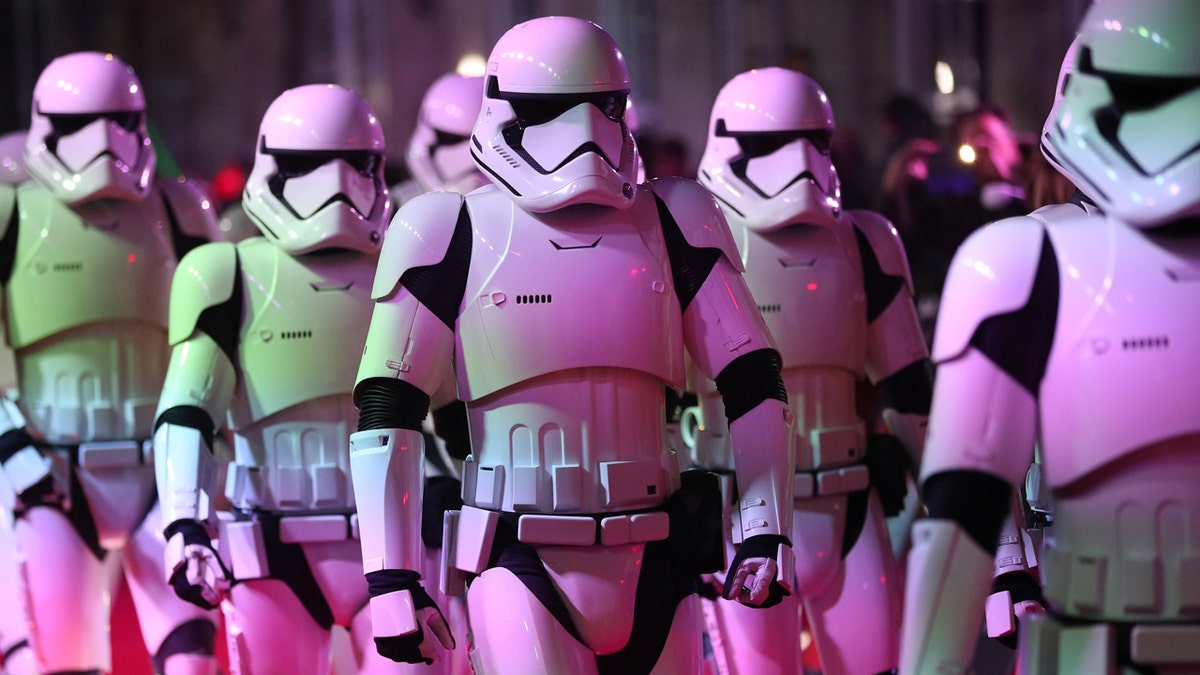 Police were called to a California theater Friday to disperse a crowd of moviegoers who got angry when an audio glitch turned "Star Wars: The Last Jedi" into a silent movie.
The irate fans, some dressed as their favorite characters, poured into the lobby at AMC Burbank 16, screaming at the theater staff to "restart it!" after the film's sound cut out shortly after the opening scene, the Los Angeles Times reported.
"Literally the next scene, there were nothing but muffled vocals. You could not understand a word anyone was saying," Lynly Ehrlich, who filmed the chaos that erupted in the lobby, told the Times.
In the video, people can be heard screaming curse words at the staff as they're told the movie will not be restarted because it would throw off the theater's schedule, the Times reported.
"That's when people got really, really angry," Ehrlich said. "It was no more than 10 minutes into the film and they refused to restart it because they said they had such strict time schedules."
AMC offered refunds in an attempt to appease the crowd, but to no avail, according to the Hollywood Reporter.
Local police had to come and disperse the crowd. There was no violence or arrests made, the Times reported.