Las Vegas burlesque star Holly Madison to have a baby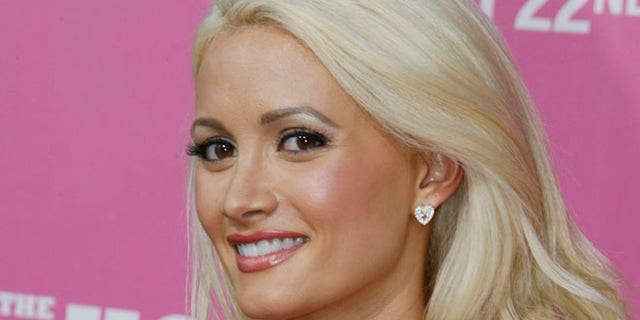 LAS VEGAS – Holly Madison, the blonde burlesque performer who worked at Playboy and on reality TV before starring in a Las Vegas Strip show, says she'll be adding a new title to the resume -- mom.
The 33-year-old star of "Peepshow" told Us Weekly she's 12 weeks into her pregnancy. Her boyfriend of nine months, Pasquale Rotella, issued an enthusiastic statement Wednesday.
"Holly and I are so excited to announce that we are going to be parents," said Rotella, who is CEO of Insomniac Events, organizers of the Electric Daisy Carnival rave. "We're in love and counting down the days until we meet our beautiful baby. I can hardly believe how lucky I am."
In May, Madison announced she would finish her run with "Peepshow" at the Planet Hollywood Resort and Casino on Dec. 30.
Show officials say tickets are still available through the end of the year, but they're working with Madison to determine how much of that time she'll be performing in the lead "Bo Peep" role.
"The producers of `Peepshow' couldn't be happier for Holly as we know she has had a long desire to become a mother," show officials said in a statement, adding that they'll be making a casting announcement soon.
"Peepshow" debuted in March 2009, with Madison taking the lead in June of that year.
Madison previously worked at Playboy and dated the magazine's creator, Hugh Hefner. She's also known for her role in the reality show "The Girls Next Door."