Larry Flynt Sues Nephews Over 'Inferior' Porn Products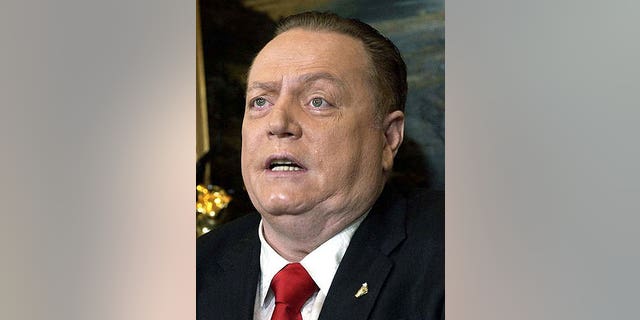 NEWYou can now listen to Fox News articles!
LOS ANGELES – Hustler magazine publisher Larry Flynt has sued two of his nephews for selling their own line of adult movies under the same family name.
Flynt accuses the nephews of producing pornographic films that are "inferior products" and "knockoff goods." Flynt said he filed the lawsuit Monday in U.S. District Court to protect his family name in the industry, the Los Angeles Times reported Wednesday.
"To come into the adult entertainment business and use my name not only confuses people who buy my products, but if they're not maintaining a certain quality, it could also hurt my name," Flynt told the Los Angeles Times on Tuesday.
Jimmy Flynt II and Dustin Flynt worked for their uncle for more than a decade before he fired them about a year ago. The brothers said they are trying to break into the business and have a right to use their family name.
"If I can't use my name to do business, then what kind of society, what kind of world is that?" Dustin Flynt said.
He said his uncle was suing him out of "inferiority issues," and said trademark lawsuits were "a way for big business and rich people to put a muzzle on the little guy."
He said he worked his way up in the business over the years, and said his latest film "surpasses anything Hustler's ever done."
Larry Flynt said he fired his nephews for being unproductive and gave them a severance package of $100,000 that they used to start a competing company. He said he is unimpressed with that company's products and expects he will have to help out his nephews when it fails.