Lamar Odom arrested for DUI in Los Angeles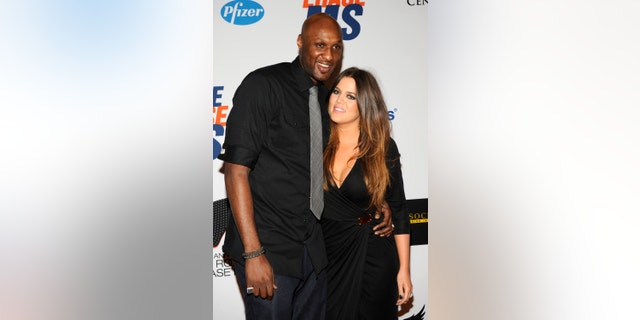 Reality star Lamar Odom has been arrested for allegedly driving under the influence.
The California Highway Patrol reports that the former Los Angeles Lakers player was stopped about 4 a.m. Friday after a CHP officer saw his white Mercedes-Benz traveling erratically on a San Fernando Valley freeway.
The CHP says Odom, 33, was arrested after failing a field sobriety test.
Odom has been jailed on $15,000 bail.
A message for his agent, Jeff Schwartz, was not immediately returned.
Odom currently appears on the E! reality show "Khloe and Lamar" with his wife, Khloe Kardashian. He previously appeared on the mega-hit "Keeping Up With the Kardashians" as well.
The 6-foot-10-inch forward has played for both the Lakers and Los Angeles Clippers.He became a free agent at the end of last season.
The Associated press contributed to this report.