Lady Gaga apologizes for calling model Zombie Boy's death a suicide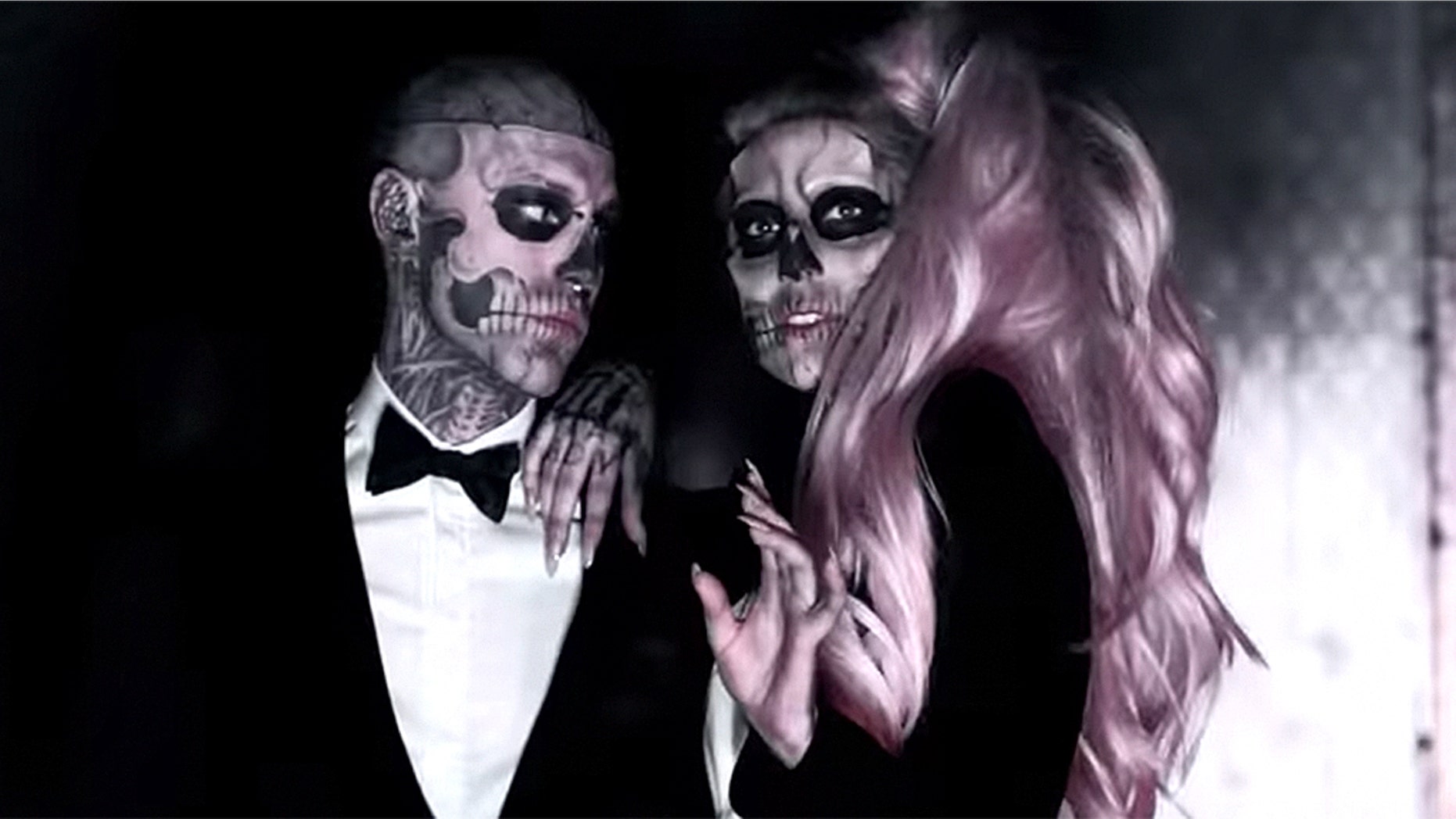 Lady Gaga apologized over the weekend for calling the sudden death of model Rick Genest a suicide.
In a tweet, the singer said she "spoke too soon" and didn't mean to "draw an unjust conclusion" when she expressed her condolences on Friday for Genest, who is known as "Zombie Boy," and shot to fame when he starred in Gaga's "Born This Way" music video in 2011. Gaga previously wrote in a now-deleted tweet that "the suicide of friend Rick Genest, Zombie Boy is beyond devastating."
"Out of respect for Rick's family, Rick & his legacy I apologize if I spoke too soon as there was no witnesses or evidence to support any conclusion for the cause of his death. I in no way meant to draw an unjust conclusion My deepest condolences to his entire family and friends," Gaga tweeted.
She continued, "The art we made was sacred to me and I was emotional, he was an incredible artist and his art and heart will live on. Rest In Peace You beautiful soul."
LADY GAGA MOURNS ZOMBIE BOY AFTER MODEL DIES AT 32: 'I'M DEVASTATED'
The Canadian-born model was found dead in his apartment in Montreal's Plateau-Mont-Royal neighborhood on Wednesday. Though Canadian authorities ruled Genest's death as an apparent suicide, the 32-year-old's family said they think it was an accident, People reported.
"For us, the family and close entourage, we feel there's too many inconsistencies around his death to rule it as a suicide, and for people to jump to conclusions that rapidly was disappointing," Genest's manager, Karim Leduc, told People on Friday. "The balcony from which he fell on the third floor was a very dangerous balcony…It's a balcony that has very small rails/guards — an emergency/fire escape balcony – and he was leaning his back towards it like sitting on the ledge of the rail, and he fell from his backside onto the floor."
Along with Gaga's music video, Genest also modeled for several magazines, including Vanity Fair and GQ and took on small film roles.