La La Anthony to co-produce Lupita Nyong'o's Broadway debut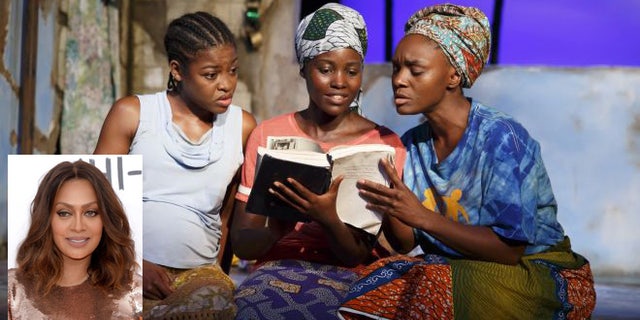 Carmelo Anthony's wife La La Anthony is an actress, a radio personality and author. Now she will add Broadway producer to her resume.
Anthony, whose real name is Alani Nicole Anthony (nee Vazquez), joined the production team for "Eclipsed," the new drama that will also mark the Broadway debut for Oscar winner Lupita Nyong'o.
"I am so thrilled to be joining a production filled with such powerful, talented women," Anthony told Deadline. "Eclipsed is a stunning new play that demands to be seen, and to make my Broadway debut as a producer with it is an honor."
The show, from playwright-actress Danai Gurira ("The Walking Dead"), is set in the violent Liberian civil war and follows the relationship of a group of women who are detained and raped by a rebel officer.
"Eclipsed" debuted off Broadway at the Public Theater in New York last summer and had to be extended twice because of demand.
In addition to Nyong'o, the cast includes Pascale Armand, Akosua Busia, Zainab Jah and Saycon Sengbloh.
The show's production team launched an initiative that will bring 10,000 girls ages 16-24 from the Tri-State area – New York, New Jersey and Connecticut – to see the show. Many of the girls chosen likely would never have the opportunity to attend a Broadway show.
"I'm especially excited to join the production's efforts to bring thousands of young women to see the show through its 10,000 Girls campaign," Anthony told Deadline. "What an extraordinary opportunity to pave the way for the next generation of commanding young women."
"Eclipsed" is slated to begin previews Feb. 23 at the Shubert Organization's John Golden Theater. It will open March 6 with a limited run through June 19.
Like us on Facebook
Follow us on Twitter & Instagram