Kristen Wiig leaves 'SNL': Will she be the next Eddie Murphy ... or Julia Sweeney?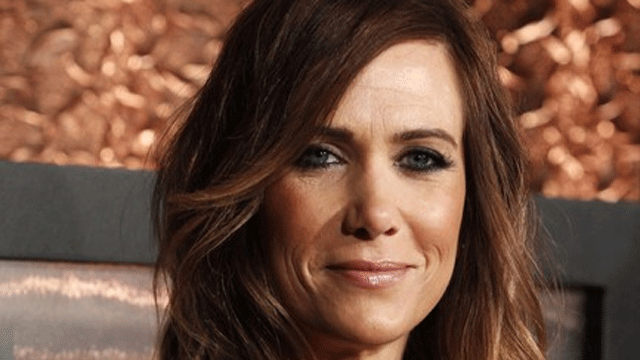 Live from New York, it's time to say, "Goodbye."
Kristen Wiig is the latest "Saturday Night Live" star to ditch her sketch-comedy roots for a place on the Hollywood A-list, thanks to her breakout role in last year's mega hit movie "Bridesmaids," which the 38-year-old also co-wrote.
But the transition from "SNL" to mainstream Hollywood isn't always smooth. Promising cast members like Julia Sweeney, who starred in the flop "SNL" spin-off "It's Pat…The Movie," as well as cast favorites Dana Carvey, Jan Hooks, Colin Quinn, Tim Meadows and Norm MacDonald all never quite lived up to their post "Saturday Night Live" expectations.
However, insiders -- including a former SNL cast member -- say Wiig's chances of success are pretty solid, which would put her in the company of superstars like Eddie Murphy, Bill Murray, Mike Meyers, Will Ferrell and Tina Fey, who all used their stay at "Saturday Night Live" as a platform to jumpstart massive film careers.
[pullquote]
"I think that if anyone has that capacity to pull it off, it's Kristen Wiig. She already is the breakout star [of the show]," says former SNL star Melanie Hutsell, who played Wiig's tennis partner in "Bridesmaids."
Hutsell, who was on the show from 1991-1993, notes that mainstream success after exiting the hit show is certainly not a given.
"I was in for a challenge when I got out to L.A… I learned very quickly that people out here aren't as into 'Saturday Night Live' as they are in New York," says Hutsell, who just filmed a cameo for the movie "Grown Ups 2," which reunites her with former "SNL" cast mates Adam Sandler, Chris Rock and David Spade.
With multiple projects in the works, Hollywood is waiting to see if Wiig can pull off another hit, or if she will be the next Rob Schneider, a reliable supporting actor, but not a box office anchor.
"Having one hit is great, but having back-to-back hits is a whole different level," said Gitesh Pandya, editor of BoxOfficeGuru.com, a site that tracks box office numbers and industry trends.
"If you are successful and coming off of 'SNL' you are going to have mountains of expectations … it's a matter of consistency. If she delivers the laughs, then her bank account will be set for a while," says Pandya, who suggests Wiig not burn out her fans by releasing too much too fast.
Movie audiences were first introduced to Wiig's quirky sense of humor in the 2007 hit, "Knocked Up," where she played one of Katherine Heigl's passive aggressive co-workers. She also had a minor role in the comedy "Forgetting Sarah Marshall" and co-starred in 2010's SNL spin-off "MacGruber," which was a resounding box office failure and another example of how "SNL" comedic genius doesn't always translate onto the big screen.
"MacGruber was tailor-made to launch Will Forte's career, and it totally imploded," says Pandya, who notes that Molly Shannon had similar struggles launching a film career. "With ['Superstar'] they tried to spin her into having a movie career, and that didn't work."
Still, funny lady Wiig seems to be defying the odds so far, earning herself an Oscar nomination for best original screenplay for "Bridesmaids," and proving that she's more than just a girl who can deliver a poop joke.
"There is something about her that is so relatable to people. I don't know what it is that she has, it's a depth of character," says Hutsell. Plus, Wiig has one more thing going for her.
"She's pretty, and that never hurts," Hutsell adds.
Pandya agrees that Wiig is very "likable," but goes on to say that her continued success is not a sure thing.
"Nobody in Hollywood is bulletproof. Eventually Tom Cruise goes away. Everyone fades,:" Pandya says. "But if she picks good projects, the sky's the limit. The question is, 'Will her next move please box-office goers?'"