Kourtney Kardashian's boyfriend Younes Bendjima throws shade publicly at her revealing bikini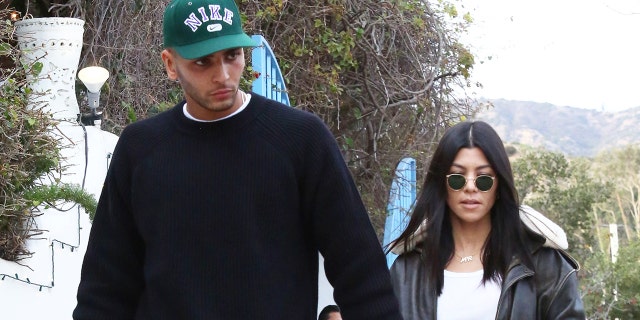 Kourtney Kardashian is used to getting hate on social media, but not from the likes of her own boyfriend.
The "Keeping Up With the Kardashians" star recently shared a photo on Instagram that, apparently, her boyfriend Younes Bendjima took issue with.
"Don't be shady, be a lady," Kourtney, 39, wrote in the caption of an image of herself posed under a tree in a barely-visible thong with her back to the camera.
PHOTOS: Kourtney's hot vacation shots
Bendjima, 25, left a comment that clearly ignored his girlfriend's advice as it was heavy with shade.
"Thats what you need to show to get likes?" he said in a since-deleted comment.
According to Us Weekly, the model claims his comment was just a joke, but the punchline feels more like a gut punch.
The outlet notes that that Kourtney's thong pic is very similar to one her ex Scott Disick shared of his 19-year-old girlfriend Sofia Richie a week ago. While the couple were vacationing together in Greece, she reportedly posed in a similar fashion, sporting a black thong bikini, in Disick's Instagram Story.

So far, Kourtney hasn't responded to the comment left by her boyfriend, who she started dating in 2016 after years of on-again-off-again romance with Disick, with whom she shares three children, Mason, 8, Penelope, 6, and Reign, 3.