'Kinky Boots' Big Winner At Tony Awards As Broadway Struggles At The Box Office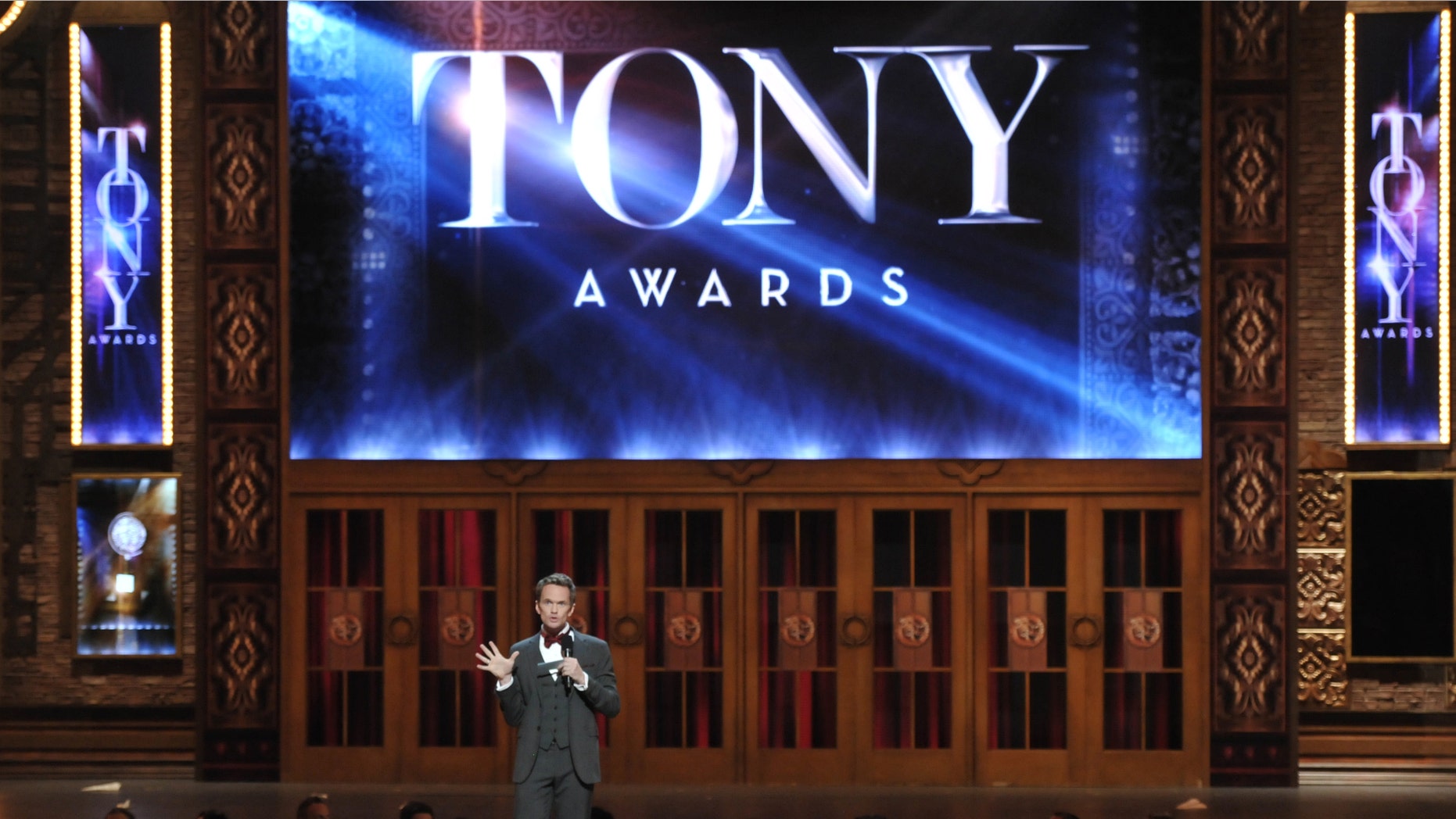 Broadway put on quite a show at the 2013 Tony Awards after suffering through a grim season of ticket sales.
On Sunday, the feel-good musical "Kinky Boots," with songs by pop star and Broadway newcomer Cyndi Lauper, strutted away with a bunch of leading awards, including best musical, best original score and best leading man.
Christopher Durang's comical "Vanya and Sonia and Masha and Spike" won best play. "Matilda the Musical" and "Pippin" won four awards each, and two other shows — "Who's Afraid of Virginia Woolf?" and "The Nance" — shared three awards each. Tom Hanks left empty-handed, a Broadway newcomer not fated to be a "Lucky Guy."
Picked by 868 theater voters, the Tonys capped off a Broadway season in which the total box office take was flat and the number of ticket buyers slipped 6 percent. Both numbers were blamed in part on Superstorm Sandy, but high ticket prices and the lack of long term audience growth has many worried.
Host Neil Patrick Harris returned for the fourth time and was once again crucial to keeping the show funny and smart. He opened with a razzle-dazzle bang amid dozens of dancers and singers — even getting boxer Mike Tyson to hoof — and closed it three hours later by rapping with Audra McDonald to a reworked "Empire State of Mind."
The big, opening number started with Harris simply holding a guitar in a pub like "Once" but quickly morphed into a flashy number that showcased performers from almost a dozen musicals. Harris sang "It's bigger! Tonight it's bigger," jumped through a hoop, vanished from a box and promised a "truly legendary show" before glitter guns went off.
Lauper, who popularized the hit "Girls Just Want to Have Fun," was part of an impressive group of women who took top honors. Diane Paulus and Pam MacKinnon both won for directing — a rare time women have won directing Tonys for both a musical and a play in the same year. (It happened most recently at the 1998 Tonys.)
It was also a night that celebrated diversity: Of the eight trophies for acting, four went to African-Americans.
"Kinky Boots" — based on a 2005 film about a failing shoe factory that turns to making drag queen boots — also won for choreography and two technical awards, and Billy Porter won for leading man in a musical.
Along the way, Porter had to beat "Kinky Boots" co-star Stark Sands and told him from the stage: "You are my rock, my sword, my shield. Your grace gives me presence. I share this award with you. I'm gonna keep it at my house! But I share it with you."
Durang's play centers on three middle-aged siblings uneasily negotiating with age and hysterically mixes in references to Lindsay Lohan, Maggie Smith and ancient Greek drama.
MacKinnon won for directing the play "Who's Afraid of Virginia Woolf?" a year after earning her first nomination for helming "Clybourne Park." Her revival of Edward Albee's story of marital strife won the best play revival and earned playwright and actor Tracy Letts his first acting Tony. Letts, speaking on behalf of all actors, called what he does "the greatest job on Earth."
Judith Light won her second featured actress in a play Tony in two years, cementing the former TV star of "Who's the Boss?" as a Broadway star. In "The Assembled Parties," she ages from about 53 to 73 over the play's two acts. She beat out Judith Ivey, Condola Rashad, Shalita Grant and Carrie Coon.
"I want to thank every woman that I am in this category nominated with: you have made this a celebration, not a competition," she said.
Going into the night, "Kinky Boots" and "Matilda the Musical" were fierce rivals, but the musical adaptation of the novel by Roald Dahl managed only best book, best featured actor and a few technical awards. Shows that walked away empty-handed from Radio City Music Hall included the acrobatic "Bring It On: The Musical," the hit-heavy "Motown the Musical" and "A Christmas Story, the Musical."
Some of the telecast highlights included the stunning kids on Broadway — the orphans in "Annie," the actor Raymond Luke Jr. as a pre-teen Michael Jackson in "Motown the Musical," and the dancing tots in "A Christmas Story, the Musical" — especially the young tap dancer wizard Luke Spring — plus the four young women in "Matilda."
Harris got his face licked by the dog playing Sandy in "Annie," made fun of Tyson and Shia LaBeouf, who left a revival of "Orphans" before the show opened and then tweeted about it, and joined with "Smash" star Megan Hilty, "Go On" star Laura Benanti and former "The Book of Mormon" star Andrew Rannells to skewer theater stars who seek fame on TV with a twisted version of "What I Did For Love" from "A Chorus Line."
Based on reporting by The Associated Press.
Follow us on twitter.com/foxnewslatino
Like us at facebook.com/foxnewslatino