Kimora Lee Simmons Solves Marriage Mystery: Is She or Isn't She?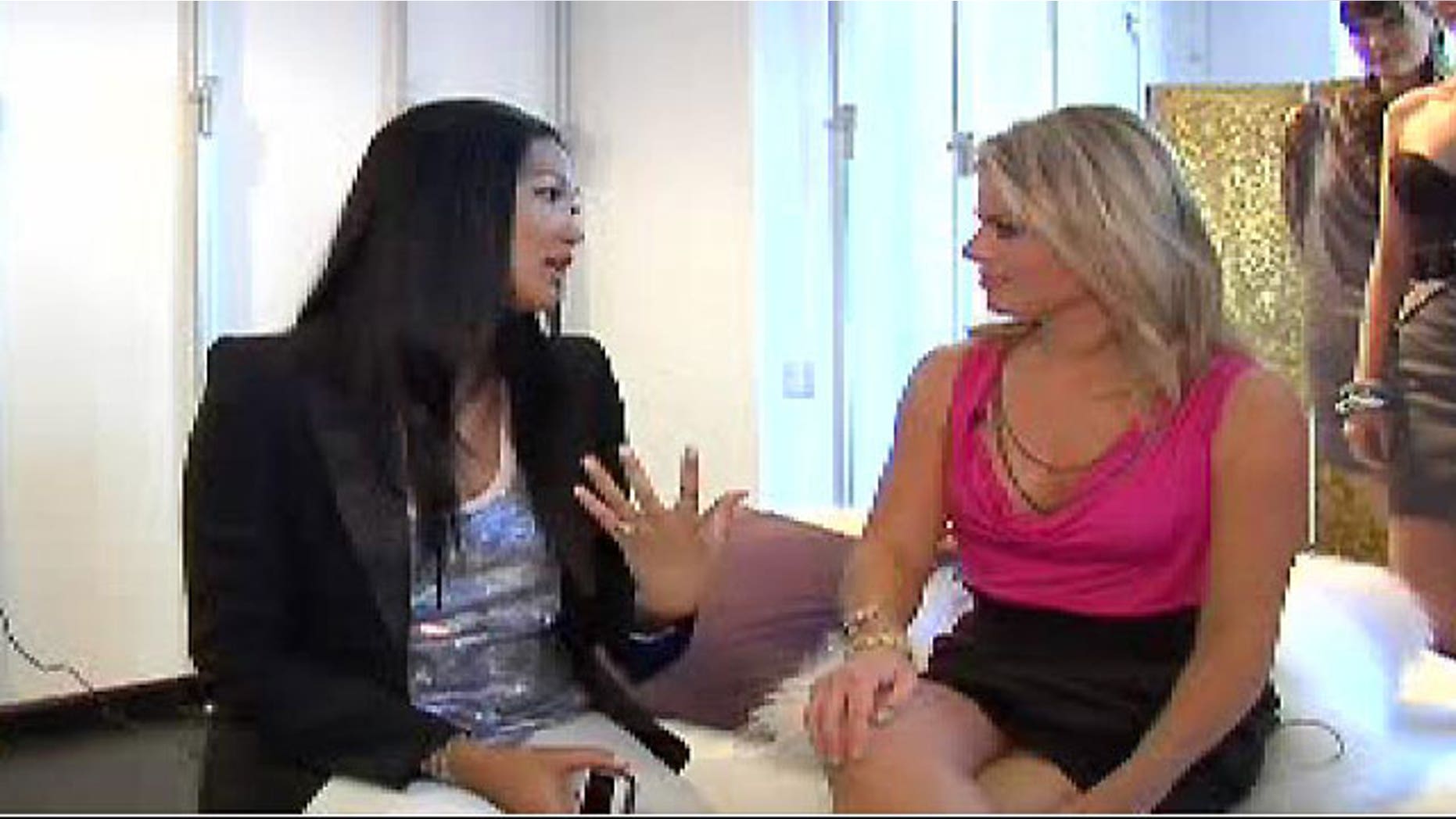 Designer, reality star and mom-of-three Kimora Lee Simmons says her relationship with actor Djimon Hounsou is "as official as it gets."
Fox411.com's Courtney Friel caught up with Simmons who played coy when asked if her recent commitment ceremony was a wedding.
"It's whatever people call it, but that's as official as it gets for me," she said. "I was wearing white. There were rings and cakes and flowers and people crying. That's as good as it gets for me. I don't need anything extra."
But one thing she was more than happy to discuss is her new line of affordable clothing, Kimora Kouture, where all items are $50 or less.
"People want to shop even in a recession," Simmons said. "They want to look great, they want to feel great, but budgets are tight, jobs are getting cut, a lot of things are going on in the household, and people just don't have a lot of expendable cash."
Simmons said even she knows what it is like to feel the economic crunch, having had to fund her own business during tough times.
"You cannot be in a business like this for the money," she tells Friel. "You may think you can, but you can't. You have to do it from a passion, because there are dry seasons. There are times you invest your own money and your own sweat and tears and you really have to be dedicated to what you do."
Simmons also says she is dedicated to providing fashion for real women.
"The average woman wears double digits [sizes]," she said. "I always say that ... size two or size zero, I don't subscribe to that philosophy"