Kimberly Williams-Paisley laughs off cheating rumors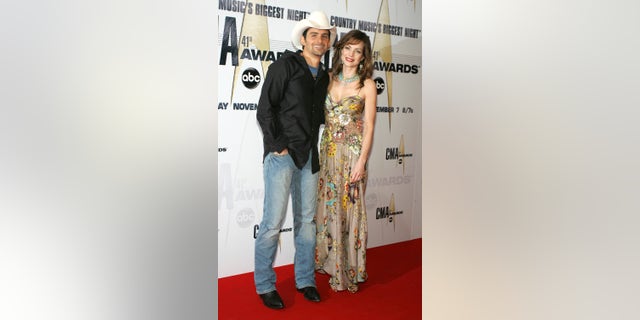 Kimberly Williams-Paisley, wife of country superstar Brad Paisley laughingly dismissed rumors of her husband's affair at a charity gala this week in New York. According to Us magazine the "Father of the Bride" actress broke into gales of laughter when asked about the rumors that Paisley is having an affair with his CMA cohost Carrie Underwood.
"Are you serious?" she said. "Wow! I hope it helps our careers! That's all I can say."
Williams-Paisley, 42, who played a mistress on "Nashville" has been married to Paisley, CMA's 2008 Vocalist of the Year, for 10 years and are the parents of two boys, Huck, 6, and Jasper, 4.
"We have family Sundays together," she continued. "We spend as much time as we can. We're very down-to-earth people. We come from good families, and we appreciate family."
To read more go to Us magazine