Kim Kardashian turns frenemy Paris Hilton into her clone for Yeezy Season 6 shoot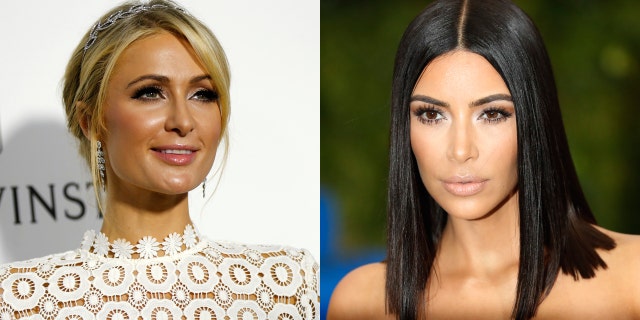 Seeing double? Paris Hilton has fully embodied Kim Kardashian in her new shoot for Kanye West's Yeezy Season 6 line. The 36-year-old DJ and heiress sported several of Kardashian's recent looks, which were posted on social media.
"#Yeezy #Season6 #ParisHilton #ForeverTheOG," the 37-year-old Selfish author captioned photos of her pal on Instagram.
Hilton added, "So much fun being a #KimClone in the new #YeezySeason6 campaign."
Kim Kardashian Claps Back at Lindsay Lohan's 'Confused' Remark About Her New 'Do
In the photos, the recently engaged Hilton sports Kardashian's blonde locks with dark roots, along with a series of crop tops, sweatpants, bicycle shorts, and exercise wear from Kardashian's rapper and designer hubby, Kanye West.
Kardashian and Hilton have a long history. The mother of three used to be Hilton's assistant back in the day and then friend. They had a brief falling out in 2008 over some comments Hilton made about Kardashian's famous backside. But in recent years they've been spotted out together more and more.
Paris Hilton and Chris Zylka Talk Wedding Plans: 'We Want to Do It as Soon as Possible' (Exclusive)
"We've known each other since we were little girls, we've always been friends," Hilton told Yahoo Style in 2015. "It's nice to inspire people. I'm really proud of her and what she's done."
More recently, Hilton praised Kardashian's newest baby name – Chicago West – on Twitter.
"Congratulations @KimKardashian on your new baby girl! Love the name Chicago! So cool to be named after a city! Loves it," she wrote.
Hilton recently told TMZ that Kardashian will "of course" be invited to her wedding with Chris Zylka.
Paris Hilton Praises Kim Kardashian's Daughter Chicago's Name: 'So Cool to Be Named After a City!'