Kim Kardashian travels to Memphis to meet Alice Marie Johnson in person
Kim Kardashian West has officially met Alice Marie Johnson in person.
On Tuesday, the Scholl Law Firm, which represents Johnson, posted several photos of Johnson and Kardashian West on Facebook meeting each other for the first time, and doing an interview for Thursday's episode of the "Today" show.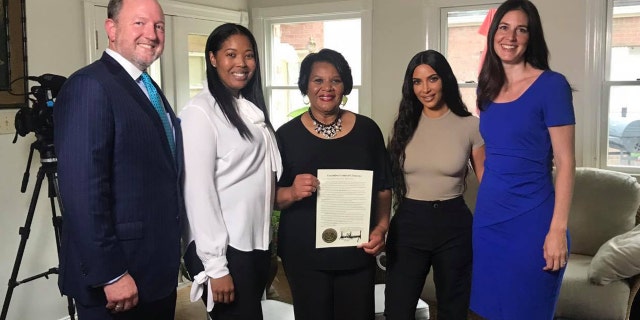 After Johnson received the news of her commutation, Kardashian, who advocated for her release from prison, decided to travel to Memphis to meet with Johnson in person.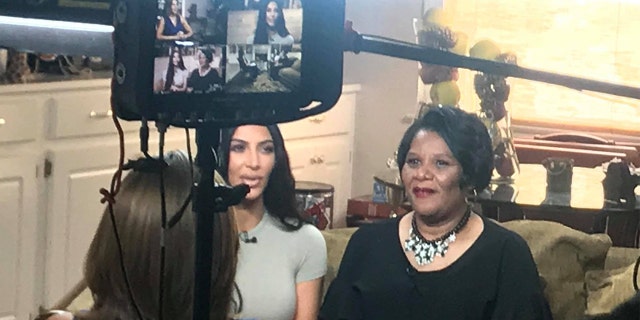 On Wednesday, Us Weekly confirmed that the reality star and mother of three was headed on another cross-country trip in honor of the recently-released Johson.
This is the first time the KKW beauty mogul will meet with Johnson, but the 63-year-old said that she first heard the news of her commutation from Kardashian.
"When Kim told me that I was being released, I started jumping and screaming and crying, and everyone else was crying," Johnson said during her June 7 "Good Morning America" appearance. "It was wonderful. I'm so glad that she was the one who was able to deliver the news to me. It was a perfect ending."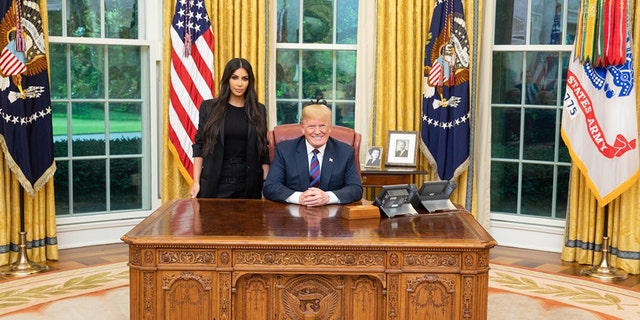 The great-grandmother went on to describe hearing the news of her commutation as "a moment [she] will never forget."
Kardashian took her quest to have Johnson pardoned all the way to the White House. On May 30, the 37-year-old met with President Trump in person in the Oval Office. Following their meeting, on June 6, Trump commuted Johnson's life sentence for a nonviolent drug offense, enabling her to be released from prison.
The reality star expressed her gratitude to the president in a tweet which read, "Best news ever!!!! So grateful to @realDonaldTrump, Jared Kushner & to everyone who has showed compassion and contributed countless hours to this important moment for Ms. Alice Marie Johnson. Her commutation is inspirational & gives hope to so many others who are deserving of a second chance. I hope to continue important work by working together with organizations who have been fighting this fight for much longer than I have and deserve the recognition."