Kim Kardashian says Kanye West's support of Trump helped free Alice Johnson
NEWYou can now listen to Fox News articles!
Kim Kardashian said she believes Alice Marie Johnson would still be in prison if her husband Kanye West was not a vocal supporter of President Trump.
"I do believe she would still be in prison," Kardashian, 38, said on "The Alec Baldwin Show." "We've [spoken] about this a few times. Alice always says if it wasn't for Kanye speaking up in support of Trump, then she would still be in jail."
Johnson was in prison after being convicted for a first-time nonviolent drug offense until Trump commuted her life sentence in June following Kardashian's high-profile campaign. The reality star also visited the White House in May to discuss prison reform and Johnson's case.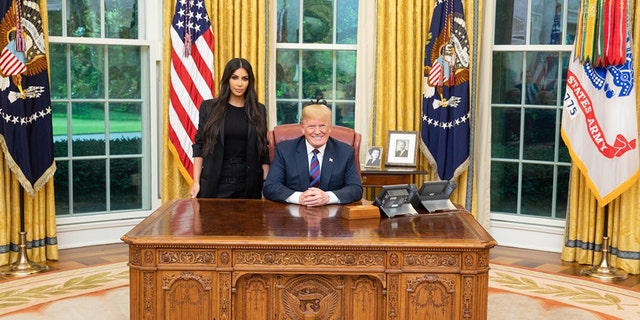 Johnson had served almost 22 years in prison before her sentence was commuted.
Kardashian also opened up Sunday about staying married to the rapper despite their different outlooks on politics and social issues.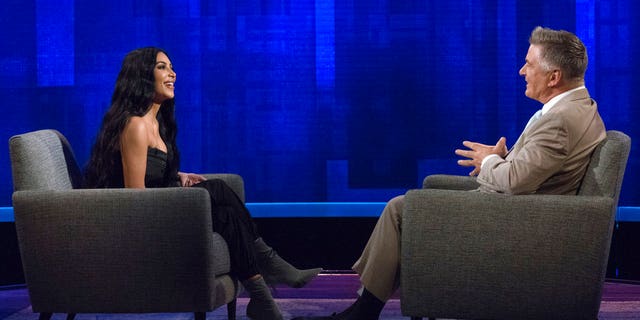 "I let him [West] be who he wants to be," Kardashian said. "I let him have his own views and opinions, even if they're different than mine. I grew up in a household where...we would always just talk about it and be open about it and it was really OK to have different views. For me, I think it's just about having an open mind."
She added that she and West have conversations in private to understand each other's views.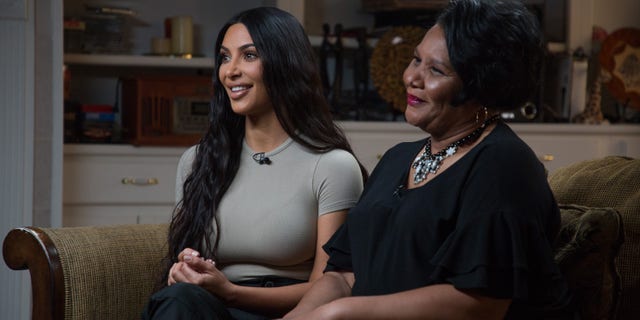 Kardashian said she will continue to speak out on issues she's passionate about.
"I'll find something that I believe in, and I've figured out how to use my voice," the mother of three said. "The bigger goal is to get these bills passed that really change the laws to make the distinction between crack and cocaine completely separate, and just getting people out [of prison]."
"Sentencing reform, bail reform — there's so much," she added.