Kim Kardashian Reveals 'Graduate'-Themed Photo Shoot with Justin Bieber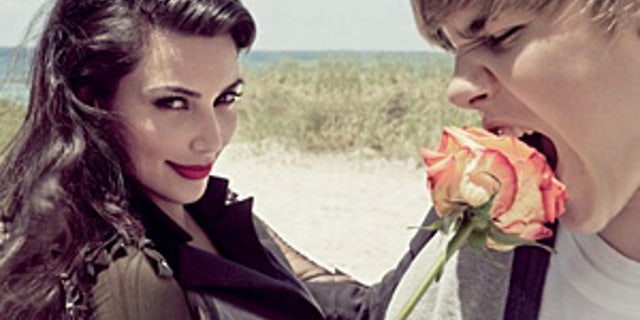 Relax, Bieber fans: Kim Kardashian and Justin Bieber's recent trip to the Bahamas was strictly for business.
Kim Kardashian poses completely nude for Harper's Bazaar
"I can now reveal that we were shooting for Elle Magazine!" Kardashian wrote in her blog Tuesday. "The theme of the shoot was The Graduate, for obvious reasons, LOL."
In the 14 photos posted on the reality star's blog, Kardashian, 29, strikes seductive poses while wearing bright red lipstick and frolics in the ocean with the 16-year-old pop star.
What do you think of the photos?
FOX411 POLL: CLICK HERE TO VOTE
View original Kim Kardashian Reveals Graduate-Themed Photo Shoot with Justin Bieber at TVGuide.com

Other Links From TVGuide.com