Kim Kardashian forced to evacuate California home due to Woolsey Fire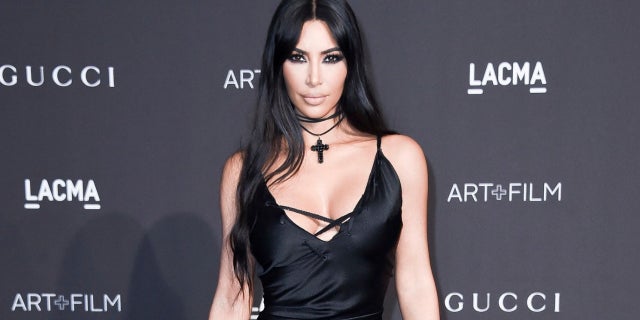 Kim Kardashian West along with thousands of others were forced to evacuate their homes due to the Woolsey Fire that is ravaging Los Angeles County.
Kardashian, 38, posted pictures and video of the fire to her Instagram story from her private plane, People reported. She revealed she had an hour to pack and evacuate from her home in the Calabasas area.
"Just landed back home and had 1 hour to pack up & evacuate our home. I pray everyone is safe," she wrote.
She thanked the firefighters and first responders for responding to the blaze.
"Firefighters are arriving. Thank you for all that you do for us!!!" she wrote.
Later in the night, the "Keeping Up with the Kardashians" star posted a picture of her with her three children.
"North is always a mood," she wrote.
Kardashian's sister, Kourtney, also evacuated her home.
"I pray that everyone is kept safe and protected from these fires. No Calabasas tonight," Kourtney wrote in her Instagram story alongside a photo of suitcases packed in a car trunk.
Other celebrities such as Alyssa Milano and Rainn Wilson said they had to evacuate their homes due to the fires.
On Thursday evening, the Woolsey and Hill Fires were whipped up by powerful winds that pushed the wildfires through canyons to the edge of Camarillo Springs and Cal State Channel Islands, both of which were evacuated, according to the Los Angeles Times. Fire officials said they expect the two fires to burn all the way to the ocean.
Fox News' Greg Norman contributed to this report.