Kim Kardashian criticized for letting daughter North, 5, wear red lipstick in Christmas photos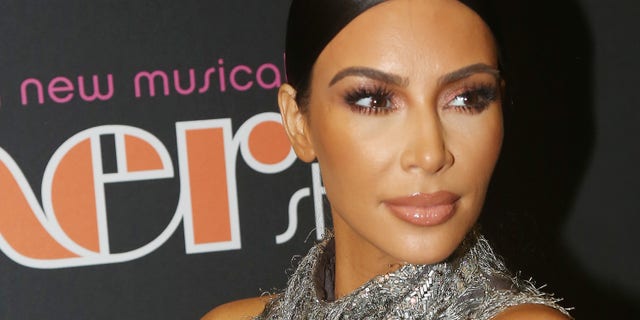 Kim Kardashian was criticized for allowing her 5-year-old daughter North West to wear red lipstick during her family's lavish Christmas Eve party.
The reality star posted several photos of her and husband Kanye West along with their three children — North, Saint and Chicago. But many social media users noticed bold red lipstick on North, and some criticized the mother of three for allowing her oldest daughter wear it.
"What's with the red lips on that child?" one user wrote.
"Lipstick already??and always in black," a person said, while another commented, "North is just a kid..make up is not for her..what's the point of growing up fast?"
"The red lip stick though! Why," one person said.
Another user added, "Love the pics but please dont let her grow up too fast get that make up off her."
INSIDE KIM KARDASHIAN, KANYE WEST'S OUTRAGEOUS CHRISTMAS BASH
Several fans also came to Kardashian's defense and said many children wear makeup at a young age. Some praised North for the bold look and called the 5-year-old a future "model" with her pose.
"North posing like a real model She's beautiful, all of You are," a follower commented.
Kardashian and West hosted an over-the-top Winter Wonderland-themed Christmas Eve party at their home outside of Los Angeles on Monday.