Khloe Kardashian apologizes after calling sister Kourtney R-word: 'I will do better'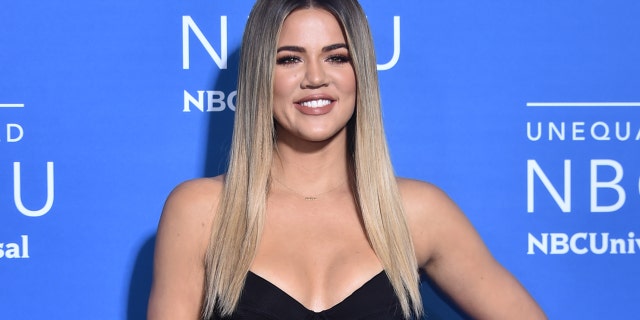 NEWYou can now listen to Fox News articles!
"Keeping Up With the Kardashians" star Khloe Kardashian is apologizing after dropping the R-word in a live Instagram video on Thursday.
The new mom of True Thompson did an Instagram live featuring her and her sister Kourtney doing their morning workout with their trainer. In the video, Kardashian becomes frustrated with her older sister who was trying to sync their smartphones but seemed to be having trouble.
According to Us Weekly, Kardashian was heard in the video saying to her sister, "Yes, you can, you f–-ing r-----d." And as Kourtney appeared to have more trouble with the devices, True's mom yelled, "Are you f---ing r-----d?"
The reality star's comments caused backlash on Twitter. Several of the star's fans called out the new mom for using the R-word with her sister.
One fan wrote, "@khloekardashian did a live insta today using a discriminatory word. R-----d, what we call the R-word. I love the Kards but this shocked me & is repulsive."
Another fan tweeted at the 34-year-old star who then responded to her tweet and apologized for using the word.
Kardashian wrote, "Ugh I hate that word! Why did I even say that? You are a million percent right and I actually greatly dislike when people use that word! I will do better! I am sorry! much love today. "
The live has since disappeared from her Instagram feed.
But ever since the new mom returned to Los Angeles from Cleveland, the reality star has been very candid and open with fans about her new life as mother, sharing various photos and videos of baby True as well as sharing an Instagram story of boyfriend Tristan Thompson's birthday party at the Kardashian household.
The star addressed haters who criticized the star for working things out with Thompson following his cheating scandal and said, "You have no knowledge of what goes on in our household or the enormous rebuilding this takes to even coexist," Kardashian tweeted on June 25. "I'm proud of my strength."