'Kevin Can Wait's' Leah Remini praises show's ex-star Erinn Hayes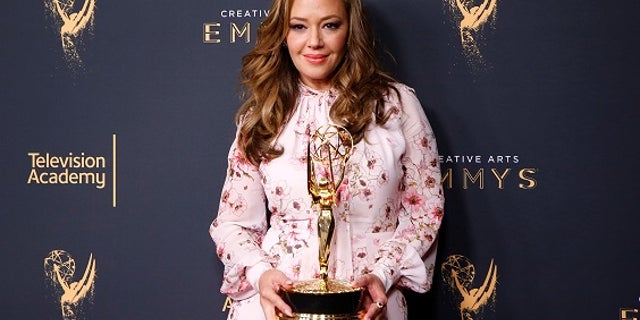 "Kevin Can Wait" star Leah Remini spoke with fans on Twitter Monday to praise Erinn Hayes after a user said they did not miss the actress on the sitcom.
While live-tweeting the Season 2 premiere, Remini, 47, responded to a social media user who wrote: "Leah is going to be the reason the show makes it. I don't miss the old wife (Hayes). I don't feel bad for the actress, she got fired, that's life."
Remini tweeted back: "She (Hayes) is lovely and funny. And I was looking forward to working with her again. She is on another show on Amazon. So blessings to us all."
'KEVIN CAN WAIT': HANDLING OF ERINN HAYES' CHARACTER'S DEATH ANGERS VIEWERS
Hayes, who played James' wife Donna in the first season, tweeted in June that was let go from the sitcom. A CBS representative told Fox News that Hayes was dumped due to "the show going in a different creative direction."
Following the announcement of Hayes' departure, the network revealed Leah Remini would be bumped up to a series regular on after previously guest starring as undercover cop Vanessa Cellucci. Remini and James starred as an on-screen couple on "The King of Queens" from 1998 until 2007.
During the live-tweeting, Remini also slammed a social media user who said they were "disgusted" with the show after the first season "was so good" and hoped the sitcom would "bomb & get canceled."
Remini fired back: "And put 299 people out of work? Good wish. Disgusted?! I have another show you should watch on Tuesday on A&E see if you get disgusted then."
'KEVIN CAN WAIT' FIRES ERINN HAYES, LEAH REMINI JOINS CAST
Remini was referring to her Emmy Award-winning documentary series "Leah Remini: Scientology and the Aftermath." The series follows Remini as she explores people's lives after the leave the controversial church.
Remini was a long-time Scientologist and uses the series to "shed light on information that makes the world aware of what is really going on and encourages others to speak up so the abuses can be ended forever," according to the show's website.