Kesha thanks supporters after emotional 'Me Too'-dedicated Grammys performance of 'Praying'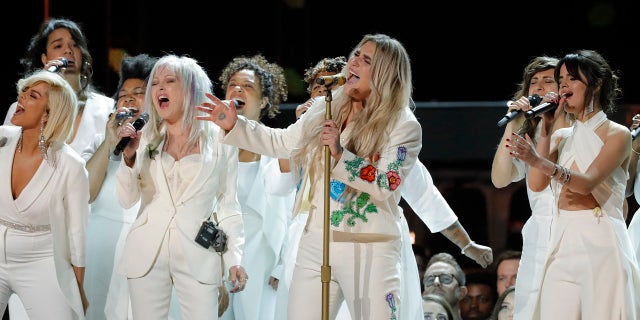 NEWYou can now listen to Fox News articles!
Kesha thanked her supporters after delivering an emotionally-charged performance at Sunday's Grammy Awards in New York City.
The 30-year-old singer took to Twitter after performing her song "Praying" to thank her supporters.
"'After everything you've done I can thank you for how strong I have become,'" Kesha wrote, referring to the lyrics in the song.
She continued, "Thank you to the @RecordingAcad, the women on stage with me tonight, and everyone who has supported me through this whole journey."
Kesha sang the song alongside Camila Cabello, Andra Day, Cyndi Lauper, Julia Michaels and Bebe Rexha, and ended the performance with a group hug on stage. The performance was also a dedication to the "Me Too" movement and the victims of sexual assault. Her lyrics brought tears to several audience members' eyes.
"Praying" was off Kesha's new album "Rainbow," which was nominated for best pop vocal album. "Praying" was also nominated for best pop vocal performance.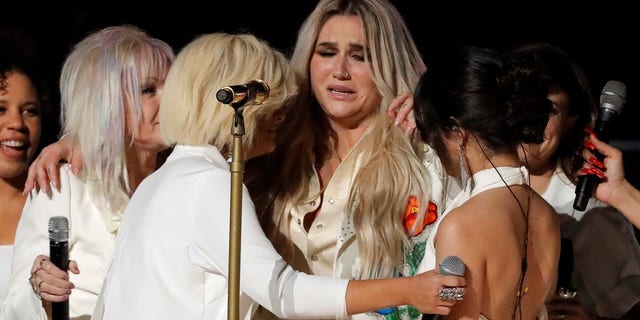 Kesha shared her excitement on taking the Grammys stage, tweeting on Saturday: "When i wrote praying, with ben abraham and ryan lewis, i just felt as if i had gotten a huge weight off of my shoulders. It felt like an emotional raw victory for myself, one step closer to healing. I never could have known what would've happened these past few years."
"I just want to say that i needed this song in a very real way, im so proud and nervous and overwhelmed to be performing it at the grammys on sunday, and if you need it i hope this song finds you," she said in a follow-up tweet.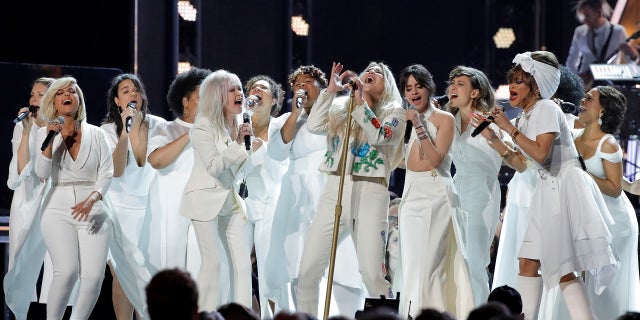 "Rainbow" was Kesha's first album in nearly five years after being embroiled in a lawsuit with longtime producer Dr. Luke, who she accused of sexually assaulting and harassing her. Luke, whose real name is Lukasz Gottwald, denied the allegations and countersued the singer for defamation and a breach of contract. She also sued Kesha's mother for libel, according to the Rolling Stone.
Kesha's claims against the producer were dismissed by a judge in 2016. She also suffered another blow in her legal battles in March 2017 when the judge also rejected Kesha's attempt to amend her lawsuit.