Kermit the Frog muppeteer: I was fired by Disney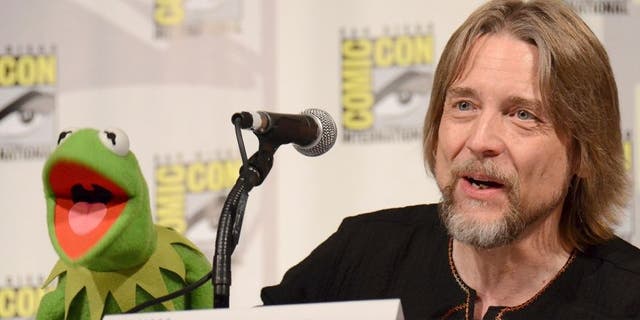 Kermit the Frog muppeteer Steve Whitmire claimed he was fired by Disney after voicing the iconic character for 27 years.
The 57-year-old made the announcement in a blog post verified by The Hollywood Reporter.
"As I am sure you can imagine, I have experienced every possible emotion since October 2016, when I received a phone call from The Muppets Studio's executives to say they were recasting," wrote Whitmire. "Through a new business representative, I have offered multiple remedies to their two stated issues which had never been mentioned to me prior to that phone call. I wish that we could have sat down, looked each other in the eye, and discussed what was on their minds before they took such a drastic action."
Muppets creator Jim Henson personally asked Whitmire to take over the role of Kermit before his death at age 53 in 1990.
"For me the Muppets are not just a job, or a career, or even a passion," explained Whitmore. "I feel I am at the top of my game, and I want all of you who love the Muppets to know that I would never consider abandoning Kermit or any of the others because to do so would be to forsake the assignment entrusted to me by Jim Henson, my friend and mentor, but even more, my hero."
Despite the unwanted news, Whitmire insisted he still has hope something could be worked out with Disney.
"I have remained silent the last nine months in hopes that the Disney company might reverse their course," he added. "Doing what is best for the Muppets is the lens through which all my interactions have been filtered. Given the opportunity I remain willing to do whatever is required to remedy their concerns because I feel my continued involvement with the characters is the best interest of the Muppets."
A Disney spokeswoman said in a statement: "The Muppets Studio thanks Steve for his tremendous contributions to Kermit the Frog and The Muppets franchise. We wish him well in his future endeavors." No comment was given about Whitmire's blog post.
The Associated Press previously reported on Tuesday that Whitmire left his role. A Muppets Studio spokeswoman confirmed longtime Muppets performer Matt Vogel will take over the role of Kermit. Vogel has voiced such characters as Big Bird, Robin the Frog, and The Count.
In addition to Kermit, Whitmire had voiced grumpy critic Statler, Rizzo the Rat, the always-startled Beaker, and other characters for the Muppets.
Joe Hennes, the co-owner, senior contributor and editor of ToughPigs.com, a website for Muppet fans, said the reaction among fans has been cautiously optimistic.
"They're obviously sad about the news, but they're excited to see what's going to happen. There's a much larger sense of optimism about what's coming up next for the Muppets," he said.
The Associated Press contributed to this report.