Kelsey Grammer's ex Camille says he acted like she 'never existed' during their 'disappointing' relationship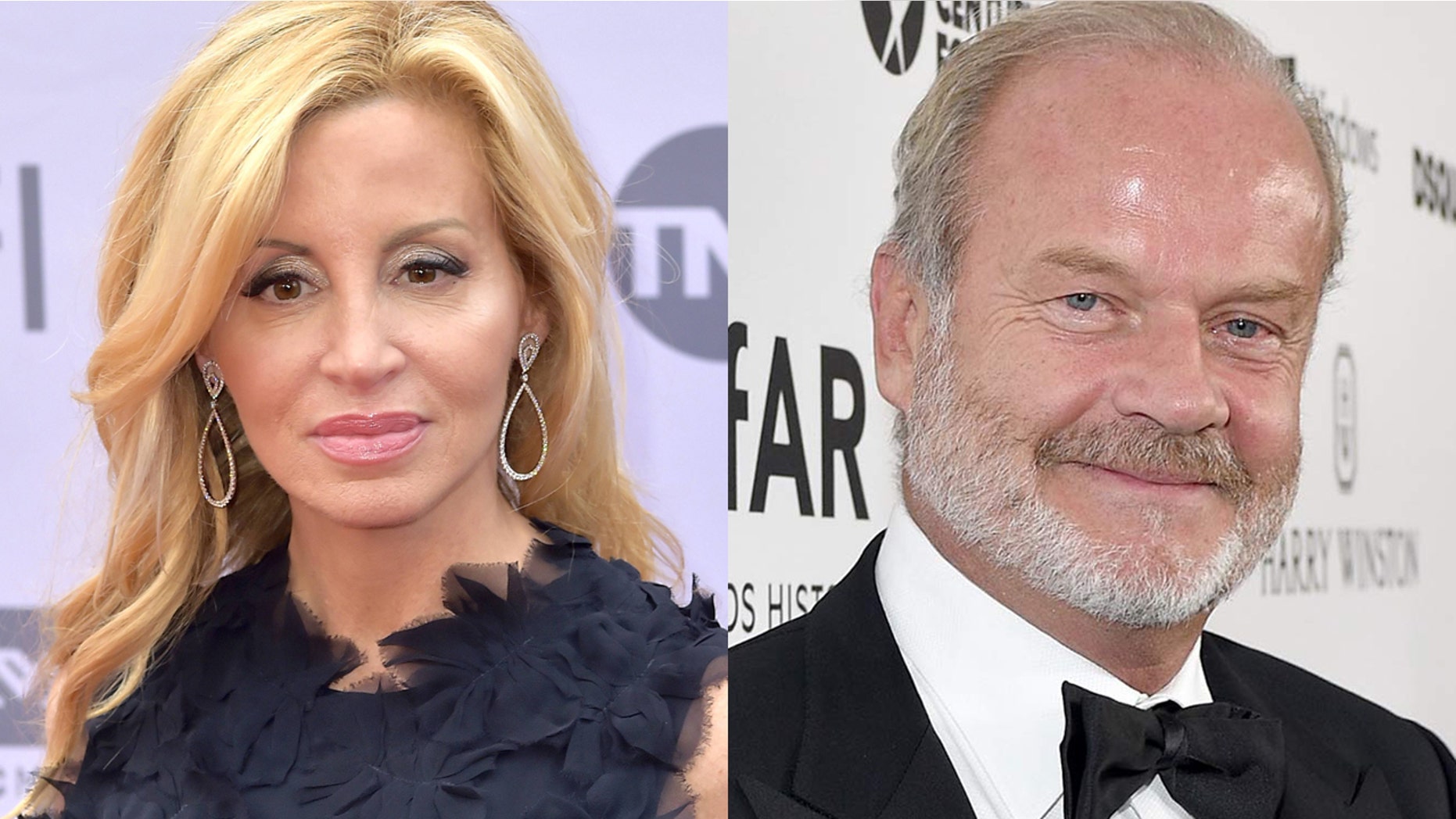 Kelsey Grammer's ex wife, Camille Grammer, has opened up about her relationship with her former husband and admitted that the two have not been on the best terms since their split.
After a Twitter user shared a recent interview of Kelsey on Tuesday where the actor gushed about his new life with his fourth wife, Kayte Walsh, Camille responded to the fan's post in a series of tweets.
"I don't begrudge him his happiness. What's unnerving is that fact I was there to help him get through some of his hardships and supported his career and his sobriety. I was [right] by his side and he acts like I never existed that's disappointing. We were together through his success," she tweeted. "I was there during the writers strike and the cancellation of 'Back to You.' We moved the company to our home in Malibu. I sat at his bedside for 8 days straight while he was in the cardiac intensive care unit in NYC. I read him poetry and helped [wash] his hair. Now I don't exist."
The reality star was married to the former "Fraiser" star for almost 14 years before filing for divorce from the sitcom actor in 2010. Her split from Kelsey and their tumultuous relationship was documented on "The Real Housewives of Beverly Hills."
While going through the divorce, she also expressed her co-parenting concerns. The two share two children, Mason and Jude. The reality star even took some time away from the Bravo show after the divorce and while battling her diagnosis of endometrial cancer, but she has since returned to the latest season - this time as "a friend" of the ladies rather than a main character.
But despite their past issues, Camille informed fans that she and her ex-husband have both moved on.
In her final tweet, she wrote, "We have two beautiful children from our union and I was blessed to have shared those years of my life with him. We have both moved on. Just wished it ended in a more civil manner."
She is now engaged to David C. Meyer, who proposed to her in October 2017. The Bravo star showed off her new wedding bling for the cameras back in May during the "RHOBH" reunion special.
"I was nervous to take this step again, honestly," the bride-to-be told People back in December and added that she knew Meyer was the perfect man for her. "He's handsome; he's smart; he's supportive; he's a great dad. I'm very impressed with his children and how he's raising his children and his co-parenting. I was very impressed with his co-parenting skills with his ex-wife, and I'm very happy."