Kelly Ripa and hubby host star-studded grad party for son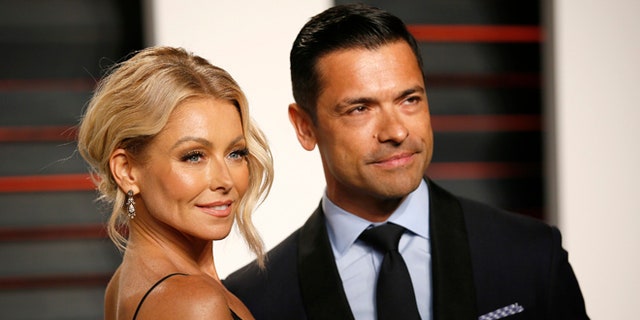 NEWYou can now listen to Fox News articles!
Kelly Ripa and Mark Consuelos threw a high-school graduation party for son Michael at ­Locanda Verde in Tribeca Thursday.
Sources told the New York Post the glitzy guests toasting Michael included Bravo host Andy Cohen and "Elementary" star Lucy Liu. Consuelos also joined his wife on her show, ABC's "Live With Kelly," on Friday to talk about the milestone.
"How are we old enough to have a kid that's going to college?" well-preserved Ripa asked."I don't know," Consuelos said, adding that he hoped their son would take a "gap year" before heading to college.
Ripa jokingly disagreed, saying, "I've got big plans for his bedroom — that bedroom is going to be turned into a megacloset!"
Click here to read more in the New York Post.