Kelly LeBrock Not Surprised by Sex Abuse Claims Against Steven Seagal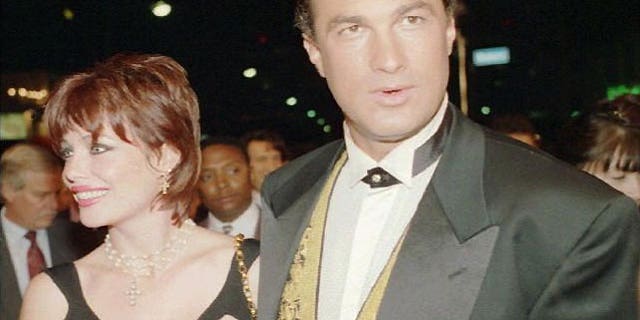 Steven Seagal's ex-wife said she was not surprised by claims the action star employed a female assistant as his "sex toy," The Sun reported Tuesday.
"Weird Science" actress Kelly LeBrock, who divorced Seagal in 1996, promised to dish some explosive dirt on her former husband in an upcoming autobiography.
"I have many shocking things to say about Mr. Seagal, which will be known soon when my book comes out," LeBrock told gossip website TMZ.
"I will refrain from saying anything specific now because of our three children."
Meanwhile, former assistant Kayden Nguyen was seeking $1 million in damages from the "Under Siege" star in court.
In papers filed in Los Angeles, Nguyen said Seagal also kept two young Russian aides as sex slaves, who were on call around the clock.
The former model, 23, was hired by the 59-year-old actor as his executive assistant but claimed he abused their professional arrangement by "pushing his hands under her shirt and attempting to fondle her bare breast."
He allegedly carried out a further sexual attack on Nguyen, forcing her to flee his Louisiana home leaving even her car keys behind.
Nguyen's lawsuit accuses him of sexual harassment, failure to prevent sexual harassment, illegal trafficking of females for sex, retaliation, wrongful termination and false representation about employment.
Five more girls subsequently came forward with similar allegations about the martial arts hero.
Ponytailed Seagal vehemently denied the charges, which his lawyer called "a ridiculous claim by a disgruntled ex-employee who was fired."