Katie Holmes tells Allure magazine she hopes 2013 is 'peaceful'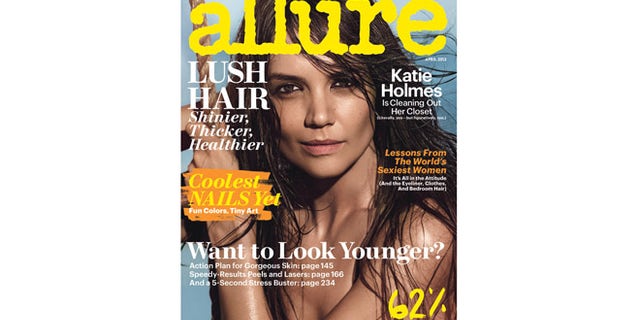 NEW YORK – Katie Holmes doesn't talk about her split from actor Tom Cruise but she does say she hopes this year is better than the last.
The actress tells Allure magazine she wants 2013 to be "a peaceful year for a lot of people."
She goes on to cite some of 2012's major headlines like Superstorm Sandy and the Newtown, Connecticut, school shooting, adding she hopes "it's a good year for everyone."
The 34-year-old, who has a six-year-old daughter named Suri with Cruise, does say she's "open" to the idea of expanding her family in the future.
Holmes filed for divorce from Cruise last June after five years of marriage.
Allure's April issue goes on sale nationwide March 26.