Kat Von D and DJ Deadmau5 Split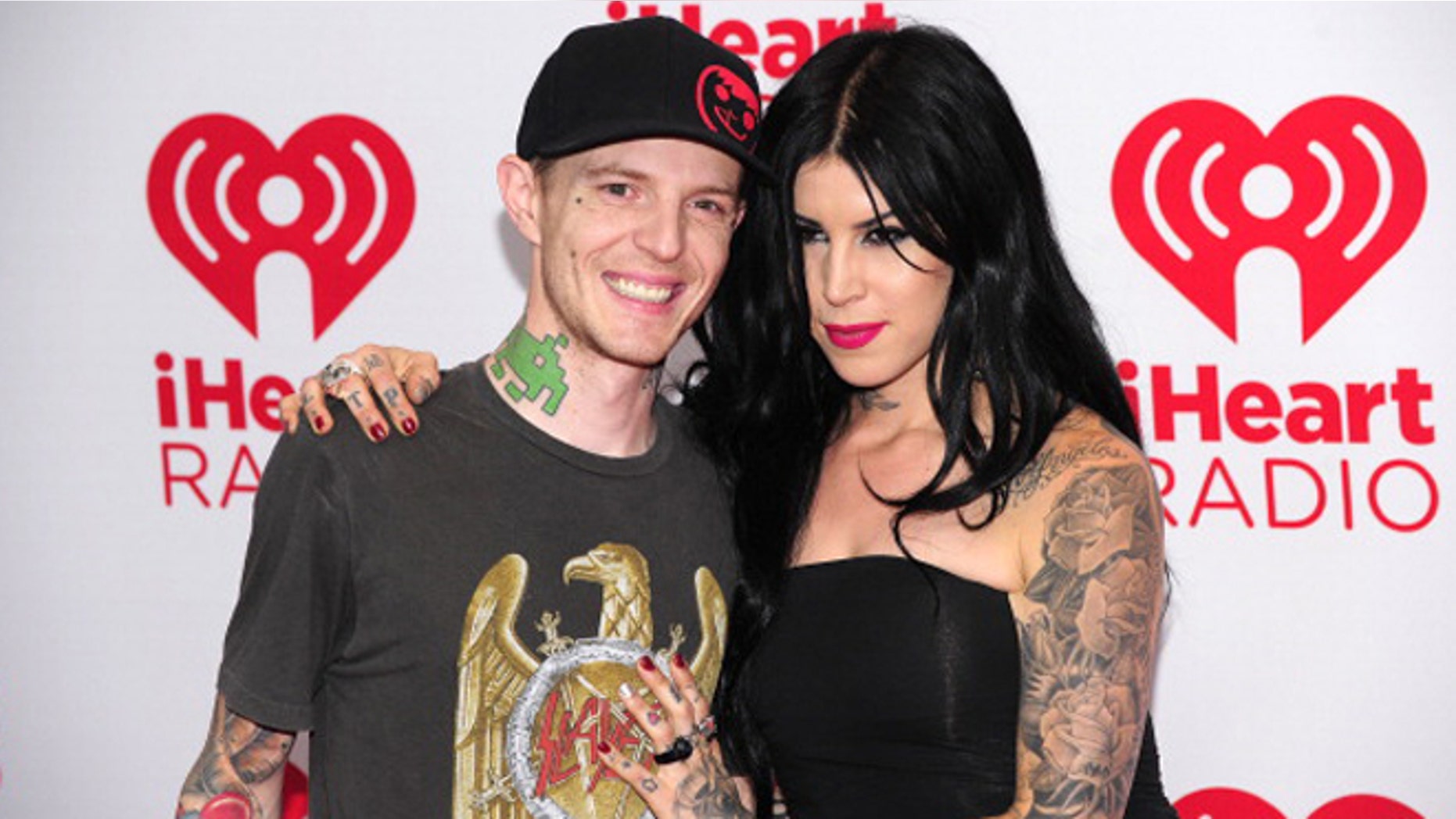 After what seemed like several months of romantic bliss, the tattooed twosome, Kat Von D and Deadmau5 have called it quits.
On Saturday, the 30-year-old celebrity tattoo artist announced on her  Twitter account that her relationship with the Canadian recording artist has ended.
"Man, I sure was wrong. But at least he made it a no-brainer to break that off. #lessonlearned," tweeted Von D. 
"Now, we can get all of the 'I told you so's' outta the way…And move on. Clarification: Deadmau5 and I are no longer together."
Deadmau5, whose real name is Joel Zimmerman, also went on Twitter and Facebook that same day to publicly share his side of the story.
"Going to spend a little while screwing my head back on. I guess I'm not cut out for relationships right now. And…it happened too fast, I lost my balance and fell into a familiar dark place.That place that I'm having difficulty with.
"She deserves someone stronger," he wrote. "That's it for the personal stuff…on with our regularly scheduled deadmau5 crap," tweeted the DJ.
However, it seems like there may be more behind the breakup than what the two are willing to share.
Cuban-American gossip blogger Perez Hilton is reporting that suspicious tweets between Deadmau5 and "Dancing with the Stars" contestant Chelsea Kane could be a reason why the couple are no longer together.
last week Kane tweeted, "@deadmau5 Waking up to you fanning me with your ear almost made it all worth it. Thank you. :)" In response, the DJ tweeted, "@ChelseaKane glad I could lend an ear ;) feel better!"
That same day, Von D responded, "@ChelseaKane are you f****ing serious? F*** off with that."
It looks like the trio deleted the scandalous messages since the tweets can no longer be found. All three have kept mum on the situation.
Katherine von Dranchenberg, the Mexico-born Argentine starlet behind "LA Ink," made headlines last summer after publicly calling off her engagement to television personality and actress Sandra Bullock's ex-husband Jesse James due to his chronic infidelity issues.  This summer, she was reportedly dating British rapper Scroobius Pip.
Von D was previously married to Dallas-based tattooed artist Oliver Peck. She was then in an on-again-off again relationship with Motley Crue bassist Nikki Sixx. The two broke up in 2010.
Follow us on twitter.com/foxnewslatino
Like us at facebook.com/foxnewslatino