Kardashian Products Manufactured in 'Brutal' Sweatshops With Child Laborers, Report Says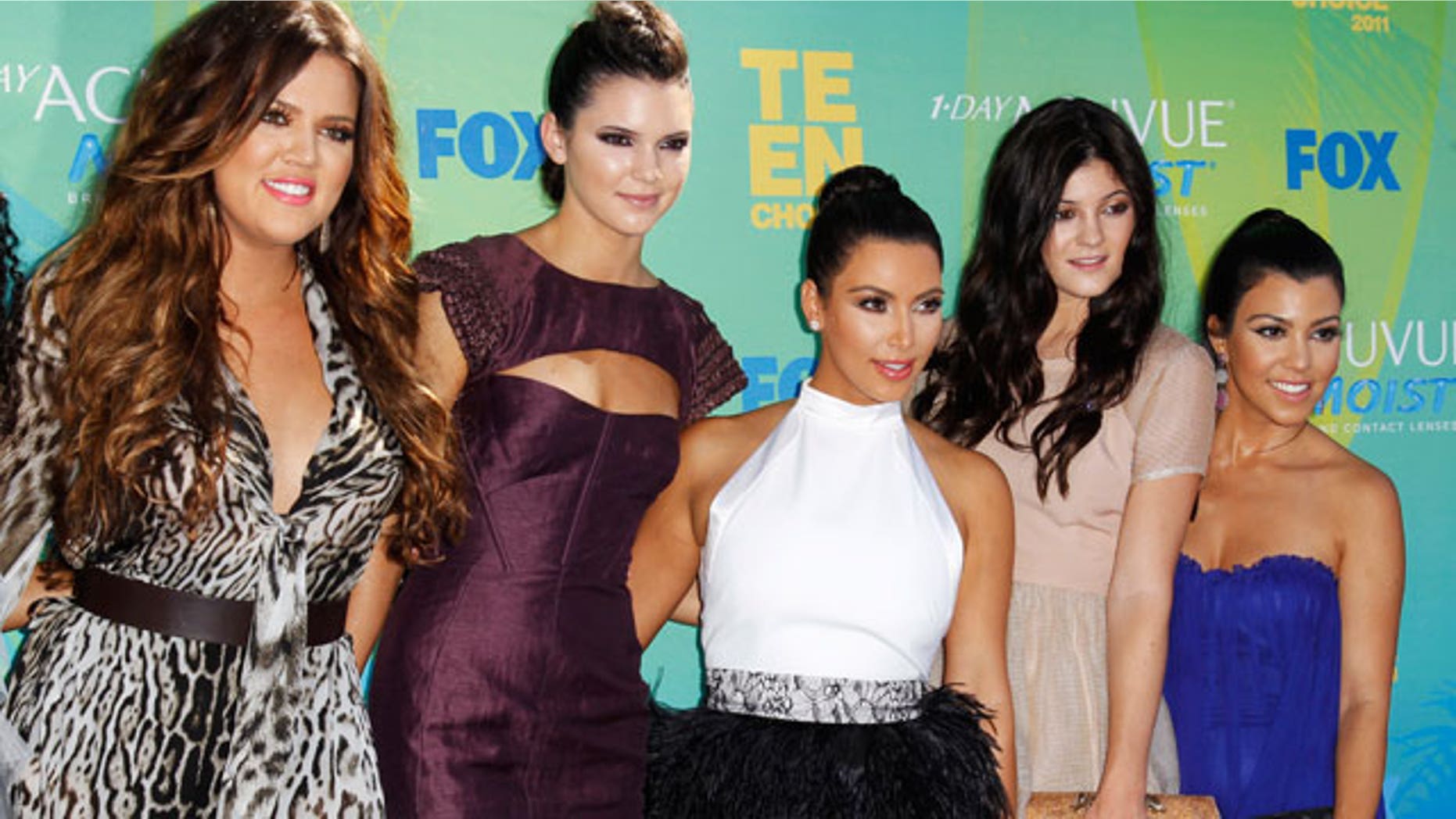 The Kardashians could be facing a dreary holiday season with the latest charge against the reality show family. A new report claims the E! stars have been endorsing and selling clothing allegedly manufactured in foreign sweatshops, where the workers–some just teenagers–are "abused and virtually imprisoned."
"The Kardashians are in bed with some pretty bad people," Charles Kernaghan, the executive director of the Institute for Global Labour and Human Rights, told Star Magazine, via RadarOnline.com. "Not only are celebrities like the Kardashians taking advantage of these workers, they are holding hands with a government that spits on democracy and women's rights."
The brands being investigated include the upscale K-Dash by Kardashian, QVC's Kris Jenner Kollection and ShoeDazzle. According to Star, all are "manufactured in areas of China where government regulations are often ignored and workers are subject to inhumane conditions."
Click here to follow Fox411 on Twitter.
"People like the Kardashians are producing their products in China because they will get more profit, since the labor cost is so low compared to the United States and other countries," Li Qiang, the executive director of China Labor Watch, told Star.
Still, a rep for the family says this is the first they have learned of the news.
"This is the first we are hearing about it and take it very seriously as we would never condone this," their high powered rep Jill Fritzo exclusively told Radaronline.com on behalf of the Kardashians. "We are presently investigating the situation."
Click here to "like" Fox411 on Facebook.
Conditions in the Chinese factories are "brutal," according to Kernaghan.
"You can't talk during working hours," Kernaghan said. "You can't  listen to music; you can't stand up and stretch. You can't even put your head up and look around, or you will be screamed at. If you get permission to use the toilet, you get four minutes. If you're highly specialized, you cannot even go to the bathroom."
Kernaghan thinks Kim and the luxury-loving Kardashians–who earned $65 million last year–should take a stand. "Kim, for example, could say, 'It ain't going to be all about me, me and me.' She could do something and not leave behind a broken mess of women and children. If she took a stand and said, 'I want to manufacture my products in Chicago or Los Angeles, where I can ensure people humane conditions,' she would be taking the right stand."