Justin Guarini: I skip meals to feed my kids, but I'm 'nowhere near poverty'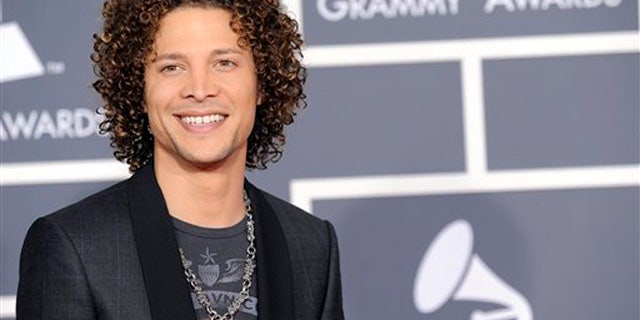 Former "American Idol" finalist Justin Guarini shocked many with a blog post this week, in which he detailed some of his financial troubles. But the singer clarified in a tweet posted Thursday that, though at times he's "skipped meals," he is "nowhere near poverty."
Still, his detailed and open blog post seemed to tell a different story.
"There was a time when I wouldn't have been concerned about the amazing expense of eating at place like Green Symphony," he wrote. "Now, I budget. I have spent days skipping meals in order to make sure I have enough. To make sure my children, and my wife have enough."
And though the 34-year-old praised his loving family in the post, he admitted he is still having a tough time.
" I am struggling to make each day meet the next without breaking down and curling up. Sometimes I envy people who sit at a desk all day (at least you know where your next meal is coming from). I'll smile, and laugh, and joke, and entertain…because sometimes it's the only way to keep the ghosts of regret and loss at bay."
In the message to his fans, Guarini asked for their support and attention.
"Now I tell you all this to reintroduce myself to you. As I am now. To take you with me on this new adventure, to hopefully regain and surpass all that I had before…but this time with a family."
Guarini rose to fame during the first season of "American Idol" when he competed with Kelly Clarkson in the finale. Though Clarkson won, Guarini briefly capitalized on his "Idol" fame with appearances and the film "From Justin to Kelly." Since then, his Hollywood star has faded.