Justin Bieber posts picture of himself and Selena Gomez: Most confusing celebrity couple?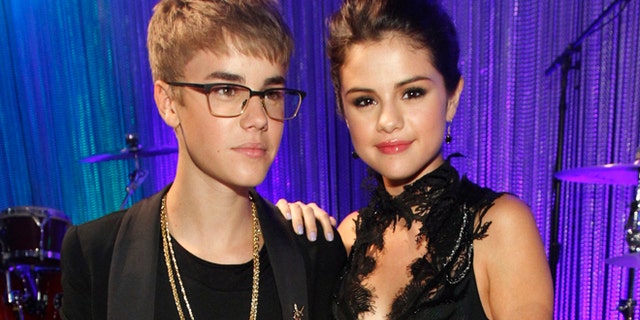 Does Justin Bieber have his "Baby" back? Not long after Selena Gomez bragged to David Letterman about being "so good" without the Biebs, Bieber posted a cutesy picture of himself and his ex on Instagram on Saturday night. Then he deleted it.
Mysterious? Indeed. But sources also told E! News that Gomez flew to Norway last Thursday to see Bieber and traveled with him to Copenhagen. Looks like a reconciliation is in the works, if it hasn't happened already!
But Biebs and Selena certainly aren't the only are-they-or-aren't-they couple in Hollywood. Last week a source told People that Miley Cyrus and Liam Hemsworth have decided to postpone their wedding, but they are still engaged and living together.
SODAHEAD SLIDESHOW: See the most confusing celebrity couples.
Just after they both acknowledged that they'd broken up, Rihanna was posting pics of herself and Chris Brown appearing to be coupled up — again.
Rumors swirled earlier this month Ozzy and Sharon Osbourne were splitting up, but they both denied it, blaming their temporary separate lives on Ozzy's "insane behavior" while falling off the wagon. Some things never change ...
Kim Kardashian and Kanye West are having a baby together in a few months, but onlookers have noticed that he's been in Paris A LOT recently.
Kristen Stewart and Rob Pattinson are clearly back together for real, even though Robsten-watchers thought he'd surely ditch her after her "momentary indiscretion" with her married "Snow White" director.
PHOTOS: See the latest celebrity pictures to hit the Internet.
From Bieber and Selena to Ozzy and Sharon, let us know: Who is the most confusing celebrity couple?