Justin Bieber Hires Crisis Management Team to Deal With Paternity Scandal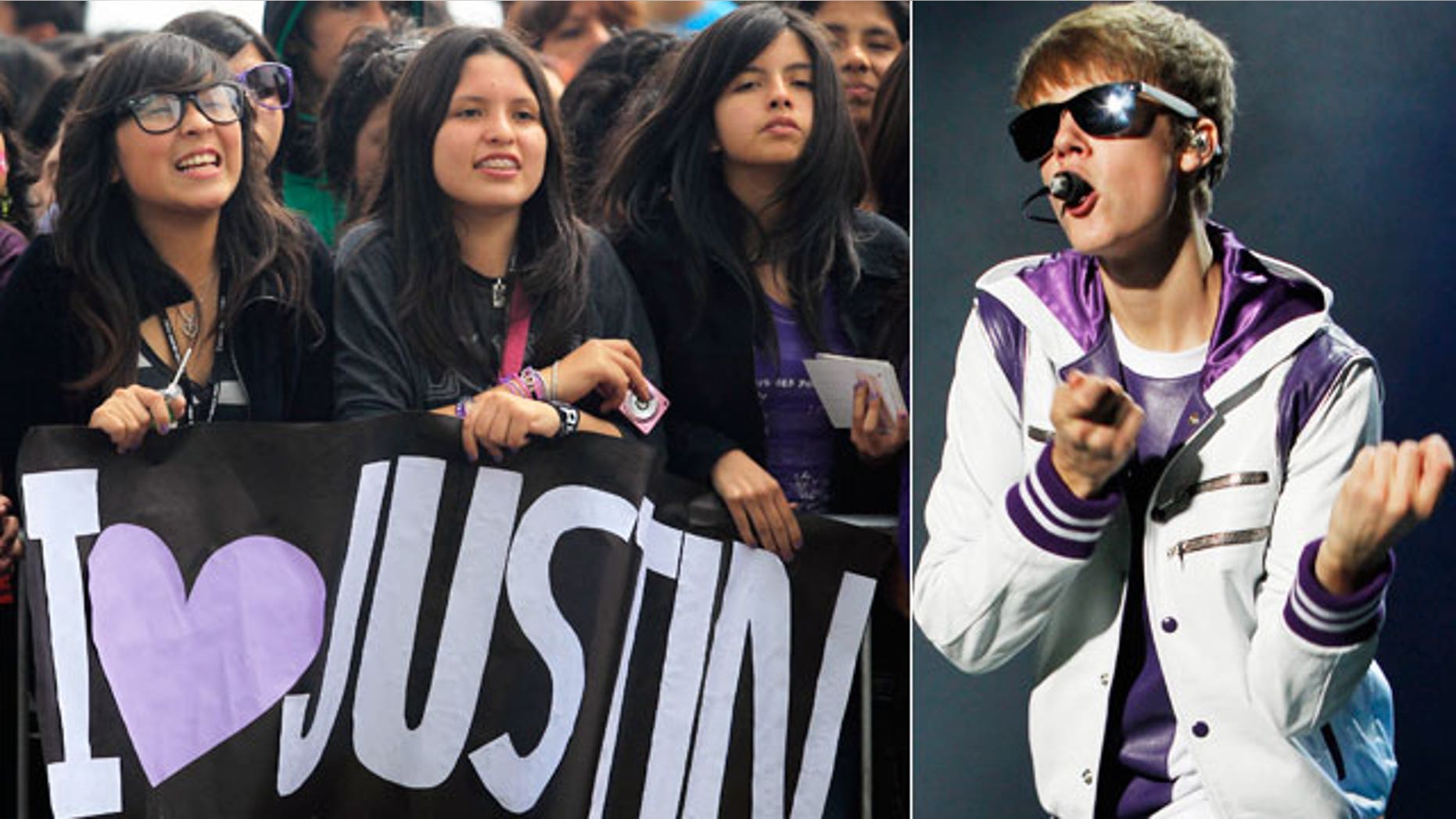 Justin Bieber went on "The Today Show" and denied the claims made by a San Diego woman that he got her pregnant backstage after one of his shows.
"I'd just like to say, basically, that none of those allegations are true," he said Friday morning. "I know that I'm going to be a target, but I'm never going to be a victim."
However, for someone who says he has nothing to worry about, Bieber is worried enough to hire crisis management bigwig Matthew Hiltzik of Hiltzik Strategies, a firm that provides an array of PR services.
"While we haven't yet seen the lawsuit, it's sad that someone would fabricate malicious, defamatory, and demonstrably false claims," Hiltzik, who has worked on several projects with Bieber over the past year, said in a statement to FOX411's Pop Tarts column. "We will vigorously pursue all available legal remedies to defend and protect Justin against these allegations on behalf of Justin Bieber."
So why hire crisis management if one has nothing to hide?
"Crisis managers are often engaged by parties involved in litigation regardless of culpability simply because there is a public interest factor that requires immediate, direct communication," explained Jason Maloni of Levick Strategic Communications. "As Bieber grows in his career, there are likely to be more examples of fans who engage in stalking and other obsessive behavior that could boil over into gossip columns. I imagine the rapid response reflexes he is learning now are more aimed at quickly managing future issues rather than present ones."
Glenn Selig of The Publicity Agency said Bieber may be seeking advice on how to put an end to the controversy quickly. If he is the father, he could be trying to figure out how to deal with the reality that his squeaky-clean image will soon be tarnished.
"If he is not sure whether he's the dad, he's figuring out what he's going to do to make sure he makes the best decisions and his career is not irreparably harmed," Selig said. "Deny, deny, deny is the knee jerk reaction from those who are unskilled in crisis management falsely thinking the story will just go away. Big mistake if the report is true. There are definitive ways to determine paternity, so if this baby is not his, he should offer to take a paternity test. Just offering may be enough. If not, he could take the test and end it tomorrow."
Mariah Yeater filed a paternity suit Monday claiming she had a child nine months after a brief sexual encounter with Bieber following his L.A. concert last October. She is seeking child support and reimbursement for expenses she said she incurred having the child.
Bieber would have been 16 at the time, which also opens up statutory rape charges against Yeater, who was 19 last October. The age of consent in California is 18.