Justin Bieber defends Kim Kardashian: 'She works hard'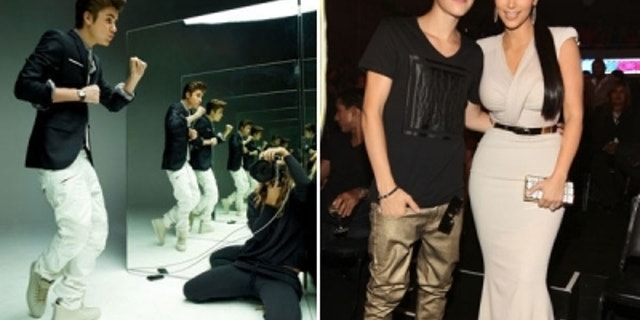 Justin Bieber is in Kim Kardashian's corner.
During a candid interview withGQ magazine — that included a bit of profanity on Justin's part and an admittance to drinking a beer from time to time — the 18-year-old heartthrob came to the defense of his" Keeping Up With the Kardashians" friend, 31, after overhearing his pal bashing Kim's short lived wedding, saying she should "never wear white again."
Bieber bit back: "You guys are so mean, bro. … People say she doesn't do anything; she actually does do stuff…. She works hard."
[pullquote]
As some may recall, Kim and Justin did a controversial photo shoot with Elle magazine back in 2010.
Like Kim, the "Boyfriend" singer knows what it's like to be thrust into the limelight, confessing to GQ that he keeps his guard up.
He adds, "I mean, I keep my guard up a lot, because you know, you can't trust anyone in this business. That's what's sad. You can't trust anybody. I learned the hard way."
Bieber is busy promoting his upcoming album Believe, and recently performed on The Voice.