Julianne Hough living out her five-year-old dream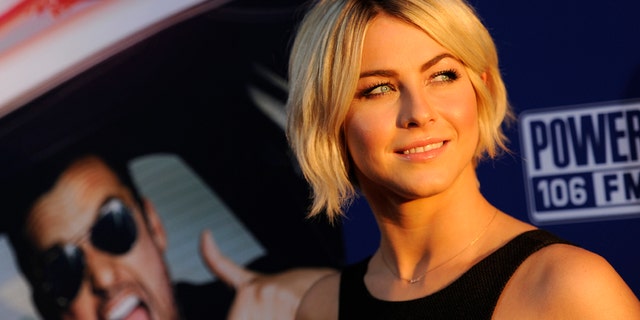 NEWYou can now listen to Fox News articles!
Julianne Hough revealed she is living out her five year old dream at the Television Critics Association Winter Press Tour. Hough is playing Olivia Newton John's coveted role as Sandy in "Grease Live!" and she revealed her excitement.
"This is my five-year-old dream," Hough said. "For her (Olivia Newton John) to give me that blessing to take that wave, I hope I make her proud. I can come here and discover Sandy for myself and still honor what Olivia did. I hope she's watching. She's better than you hoped she would be."
Hough told FOX411 that this "Grease Live!" experience is the 'craziest hybrid' in her career.
"I'm nervous excited," she explained. "I think we are doing something so different, we are combining everything that I have ever loved to do but also live television, theatrical performances/ cinematic camera work and we are on live sets like we would do if we were shooting a movie. So I feel like we are shooting a musical movie in real time with sitcom audience numbers. It's the craziest hybrid, it's amazing."
The "Dancing With the Stars" also dished on her favorite musical number.
"I really love 'Summer Nights' because I think it is very relevant to today if you listen to the words," she said. "Every guys perception versus girls' perception of their first date is probably very different and so it is relative."
"Grease Live!" premieres January 31st on FOX.