Julia Roberts slams negative commenter who insulted her 'ugly black nail polish'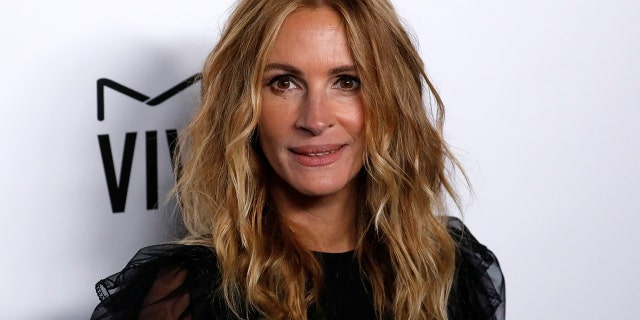 Big mistake, huge.
Julia Roberts may be new to Instagram, but already she's an expert at the perfect clap back.
The 50-year-old actress was featured on a vintage fashion account for her stunning black gown at the Toronto International Film Festival, which compared her look to that of Joan Crawford.
One commenter wrote, "Joan Crawford looks way better in my opinion more classic and refined and Julia is wearing ugly black nail polish!"
Julia Roberts Shares PDA-Filled Pic of Herself and Husband Danny Moder
Roberts didn't let the comment slide, writing back, "@anniemagic11 It is in fact a navy polish with garnets crystals as a grounding accent. In case you would like to edit your comment from 'ugly black nail polish' to ugly navy polish with Garnet crystals. Just sayin'."
Other commenters quickly applauded the social media novice on her excellent response.
ET caught up with the Oscar winner at this year's Toronto International Film Festival where Keltie Knight asked her if she snapped countless photos for Instagram before picking the perfect one.
Julia Roberts Talks Longtime Friendship With 'My Best Friend's Wedding' Co-Star Dermot Mulroney
"I don't. I probably should do that!" she quipped. "I guess that's what I should do."
For more from the exclusive interview, including a cute exchange with co-star Dermot Mulroney, watch the clip below:
Julia Roberts Shares Sweet PDA-Filled Pic of Herself and Husband Danny Moder