Judge rules against Nick Gordon in Bobbi Kristina wrongful death lawsuit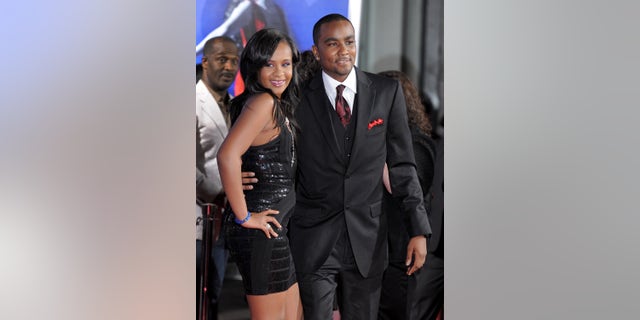 A judge has ruled against Bobbi Kristina Brown's partner, Nick Gordon, in her wrongful death lawsuit.
Fulton County Superior Court Judge T. Jackson Bedford signed an order Friday saying Gordon repeatedly failed to meet court deadlines in the case. The order says that means the conservator of her estate wins by default.
Brown's attorney R. David Ware told FOX411: "In August 2015, Bedelia C Hargrove, Administrator of the Estate of Bobbi Kristina Brown, began the arduous, but necessary, process of establishing that Nicholas Gordon was legally responsible for Bobbi Kristina's injuries and death. Today, the court agreed with her in her pursuit of justice for Bobbi Kristina. We look forward to having a Fulton County jury determine how much Mr. Gordon will have to pay. Once that is established, Ms. Hargrove will approach collection of the judgment with concomitant zeal and fervor."
Brown, the daughter of singers Whitney Houston and Bobby Brown, was found face-down and unresponsive in a bathtub in her suburban Atlanta townhome Jan. 31, 2015, and died in hospice care July 26, 2015.
A medical examiner's report released in March said an autopsy showed that Bobbi Kristina Brown had morphine, cocaine, alcohol and prescription drugs in her body. The report said the medical examiner's office couldn't figure out if it was a suicide, a homicide or accidental, so it classified the manner of death as "undetermined."
No lawyer was listed for Gordon in online court records. Josey Crews, a spokesman for attorneys Joe Habachy and Jose Baez, said they continue to represent Gordon for any criminal allegations against him but that they had nothing to do with the civil case.
No criminal charges have been filed against Gordon. Fulton County District Attorney Paul Howard was investigating the case, but Howard spokesman Dontaye Carter did not immediately respond to an email seeking comment on the investigation Friday.
FOX411's Diana Falzone and the Associated Press contributed to this report.