Judge orders inquiry into Paris Jackson's wellbeing after suicide attempt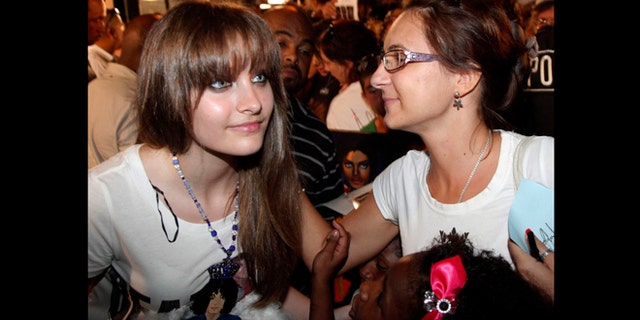 LOS ANGELES – An investigation into Paris Jackson's well-being has been ordered by a judge overseeing the guardianship of Michael Jackson's three children, court records show.
Superior Court Judge Mitchell Beckloff ordered an investigator to look into Paris Jackson's health, education and welfare and recommend whether any changes are necessary on Thursday, one day after she was taken by ambulance from her family's home and hospitalized.
Authorities have said they were dispatched to the home on a report of a possible overdose, but have not released any additional details.
"There have been communications between the court and counsel and we're completely supportive of the court's actions," Katherine Jackson's attorney, Perry Sanders Jr., said Friday.
He has said the 15-year-old is physically fine and receiving appropriate medical treatment. He declined further comment on her health status Friday.
Beckloff issued a similar inquiry into the well-being of Michael Jackson's three children, Prince, Paris and Blanket, last year after an incident in which Katherine Jackson was out of communication with them for several days. The Jackson family matriarch had been taken by some of her children to a resort in Arizona, prompting an agreement that led to another guardian being temporarily instated.
Tito Jackson's son, TJ, was appointed co-guardian over the children.
"This is standard protocol in a high profile case," his attorney Charles Shultz wrote in an email. "The court is doing what we fully expected the court to do."
The earlier report to Beckloff was not made public, although he has stated that he believed Katherine Jackson was doing a good job of raising her son's children.
Beckloff's order requires an investigator to prepare a report that only he will be allowed to review. He did not include instructions on how the review should occur or when the report was due. Last year, Beckloff required an investigator to interview each of the children separately.
The filing was first reported Friday by celebrity website TMZ.