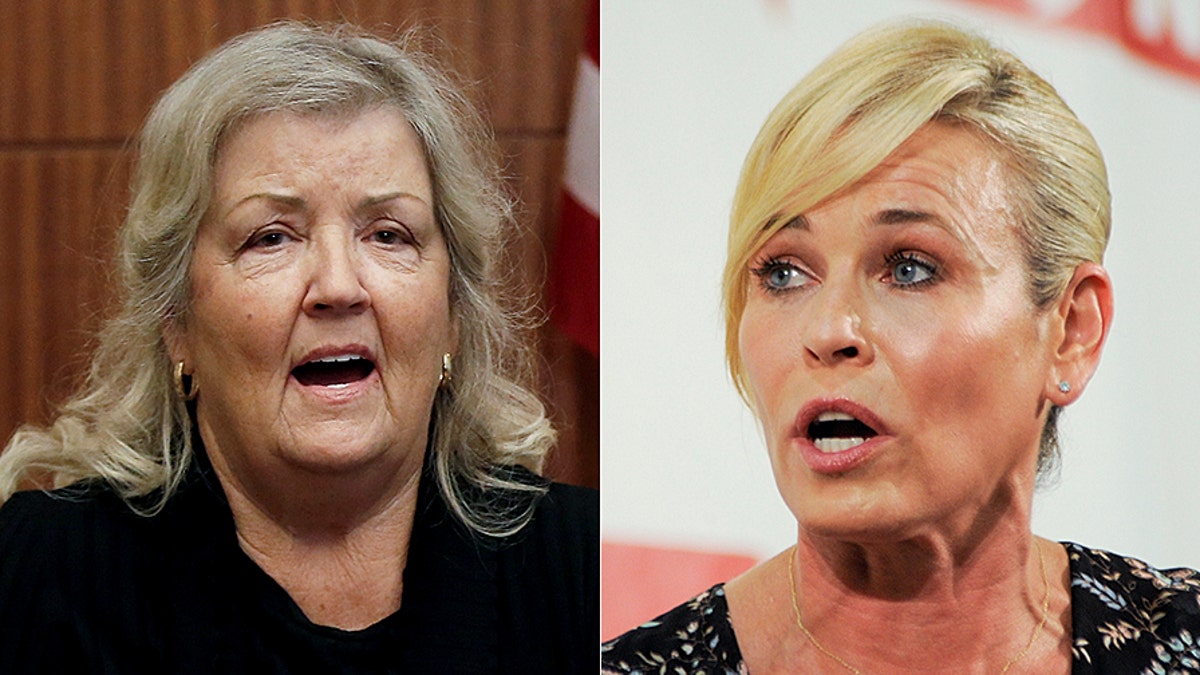 Juanita Broaddrick, who accused Bill Clinton of raping her in 1978, blasted comedian-turned-activist Chelsea Handler on Twitter Sunday, quoting a comment the former Netflix star made and saying, "I'm sure you don't want to go there."
Handler recently announced that she was giving up her Netflix series to focus on political activism, but many industry insiders suspect her show wasn't going to be around for much longer either way. She recently mistakenly referred to Rep. Dana Rohrabacher as a woman and received backlash after quickly blaming the GOP for a deadly mass shooting. This time, Handler thought she had a clever tweet about President Trump but it backfired when Broaddrick caught wind of it.
Handler tweeted, "Imagine being molested by an older man. Then that man denies ever doing it and then goes on and gets elected to United States senate. What kind of message does that send to young girls everywhere? And men to all the men who abuse women?"
Broaddrick, who is one of many women who have accused former President Clinton of sexual misconduct, noticed the former comedian's tweet and quickly responded.
"I can imagine. I was raped by the Arkansas AG who then becomes Governor & President and NBC held my interview explaining the rape until after his impeachment hearing. But I'm sure you don't want to go there," Broaddrick fired back.
Broaddrick has said that Clinton raped her in April 1978 and that Hillary Clinton intimidated her in an effort to keep her silent about the situation. She finally gave an interview to NBC in 1999 but the network didn't air it until Clinton's impeachment process ended with an acquittal.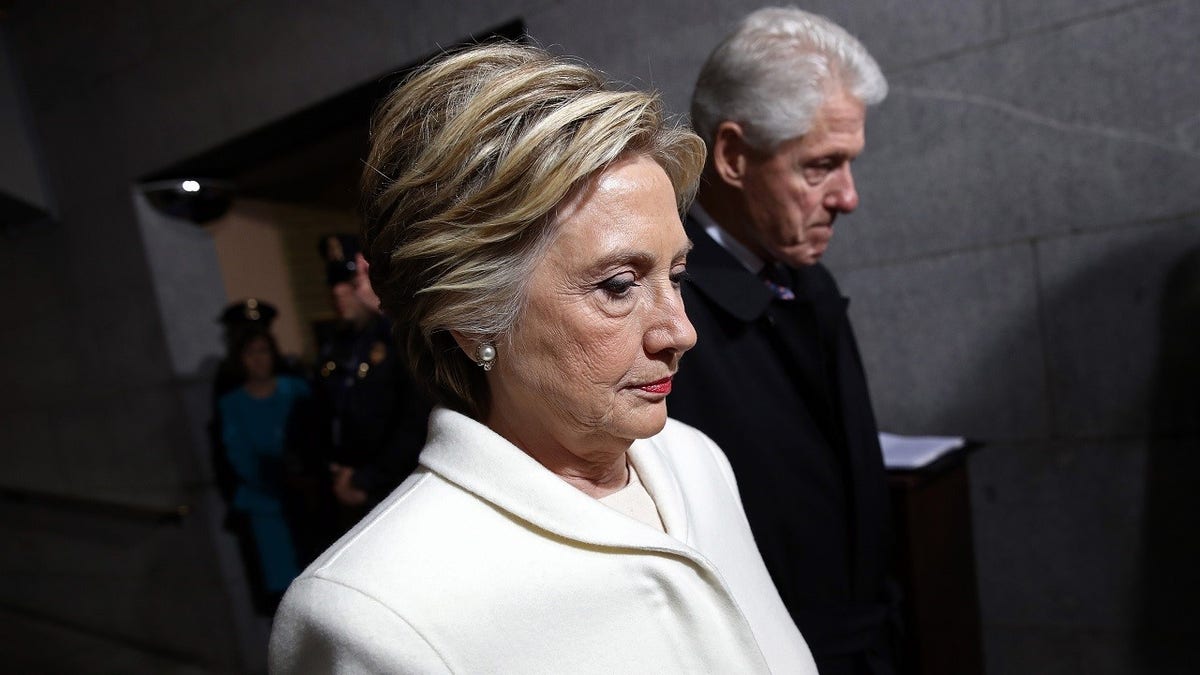 Last year, Michael Isikoff, the legendary investigative reporter who uncovered the Monica Lewinsky scandal only to have it spiked by Newsweek, called on NBC to release the full tape of its 1999 interview with Broaddrick – who has accused the network of editing out a portion of her interview in which she discussed Hillary Clinton's role silencing her and other victims.
Broaddrick and two other Clinton accusers, Kathleen Willey and Paula Jones, participated in a press conference with then-candidate Donald Trump during the 2016 campaign to discuss their past allegations of sexual impropriety against Clinton when Trump was running against Hillary.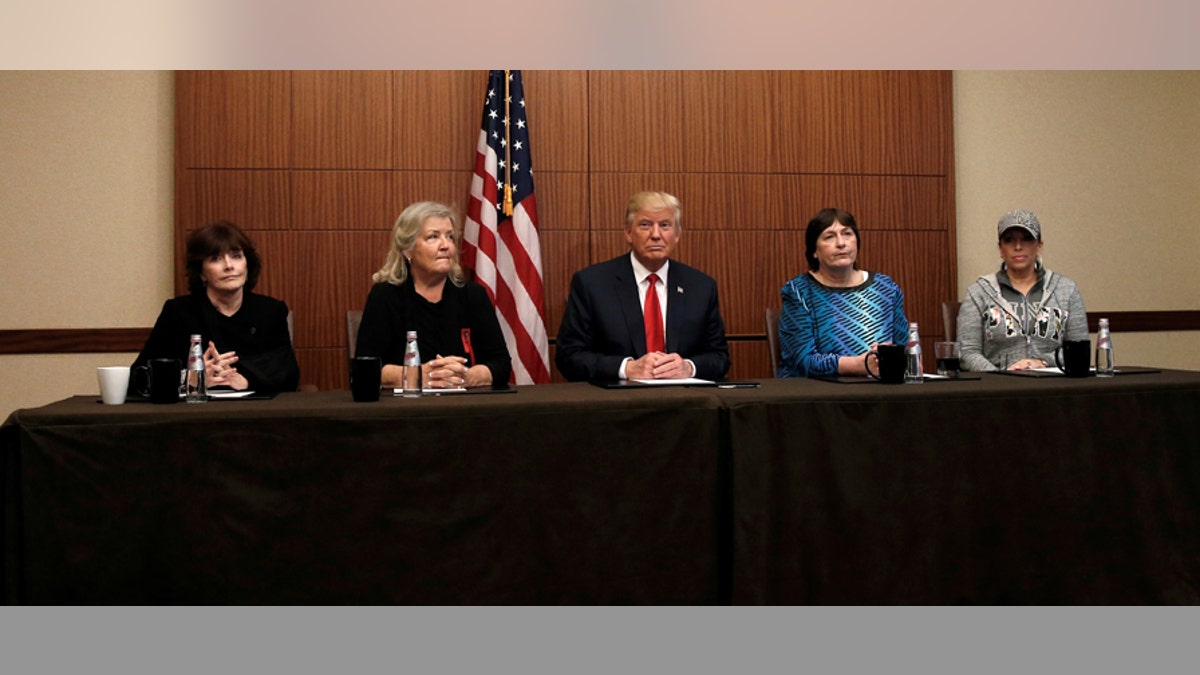 Clinton denied Broaddrick's allegation through a lawyer back in the '90s, but that hasn't stopped Broaddrick from trying to hold both Clintons accountable.
"I was 35 years old when Bill Clinton, Ark. Attorney General raped me and Hillary tried to silence me. I am now 73....it never goes away," Broaddrick wrote in a tweet that is pinned atop her Twitter account.