'Joy' Star Jennifer Lawrence: I Had to Fight Tooth and Nail, and Be Told 'No' a Million Times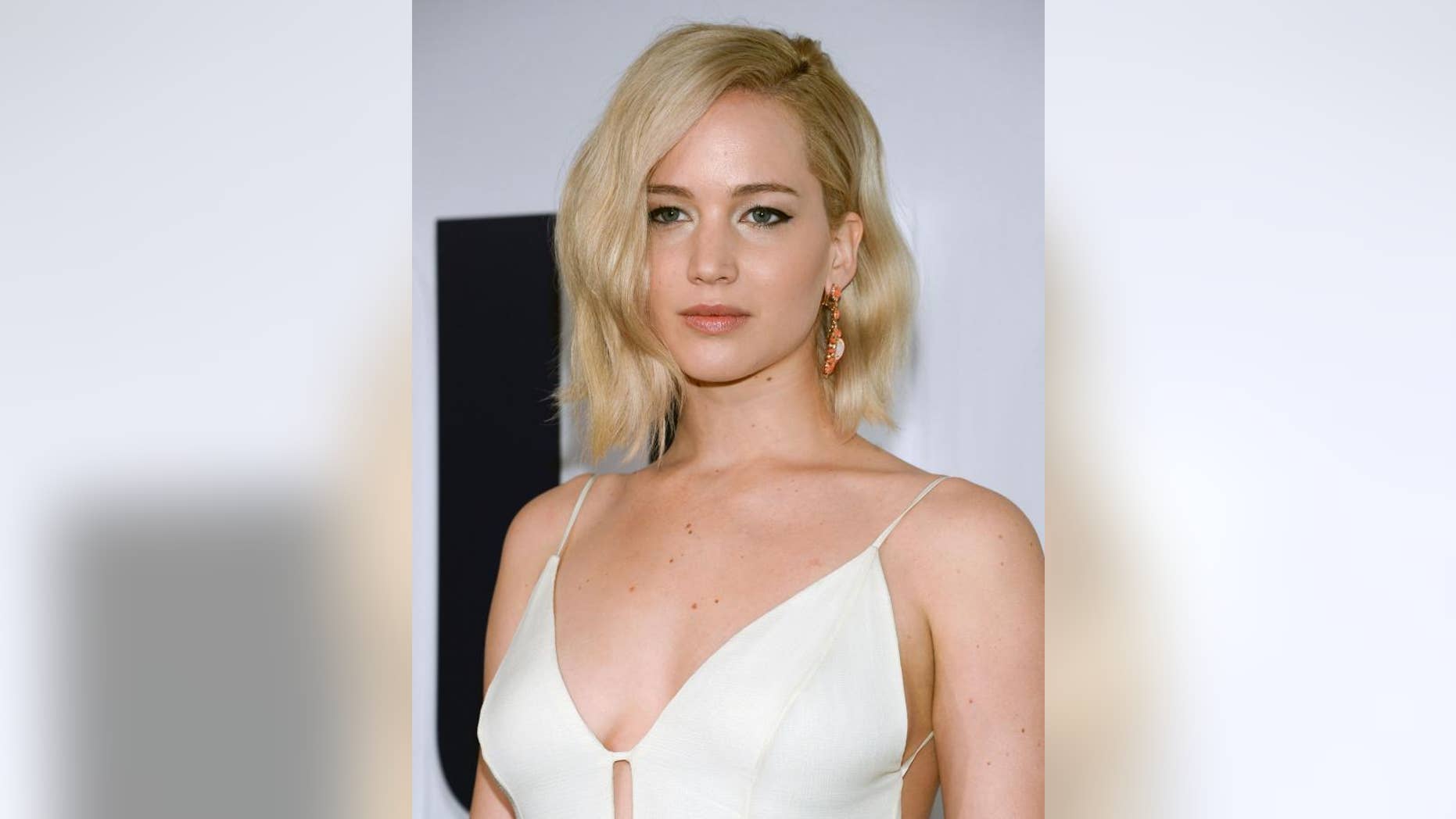 Yes, Jennifer Lawrence has heard the word "no." But that hasn't stopped this Oscar-winner (and two time Golden Globe-winner) from pursuing her career in the entertainment industry.
If anything, Lawrence's grit and determination made her the perfect actress for the lead role in the 20th Century Fox film "Joy," which is inspired by the true story of entrepreneur Joy Mangano, a divorced mother of two who began a business empire with the Miracle Mop (and later, her Huggable Hangers.) Despite her trials and tribulations, Joy manages to overcome the odds — and that's something Lawrence can definitely relate to.
"I certainly know how hard it is to make your dreams come true, and I had to fight tooth and nail, and be told 'no' a million times," the "American Hustle" actress tells us. "And I also know the flipside of success. It's very fun and it's an honor, but there's an ugly side to it as well."
Lawrence adds that the film's director, David O. Russell, was also the perfect person to capture these unseen sides of success. "David really found this truth in women," says Lawrence. "Joy has a family, and she's given up so much of her life for so long for her family — gladly — and she loves them dearly. But at the same time she has her own desires and has her own dreams. And that's OK. It's OK to have your own aspirations and push forward."
These days, it seems as if Lawrence is taking her own advice. Her determination and drive has resulted in another amazing year, with her performance in "Joy" snagging a Golden Globe nomination for Best Actress in a Comedy or Musical, while the film itself also received a Golden Globe nomination for Best Picture.
In fact, this will be the third of Lawrence's films with director David O. Russell that earned a Golden Globes nod for best picture — as well as her third David O. Russell film with Bradley Cooper.
"They inspire me to write for them," Russell says of the duo. "Our movies are about people. They don't have a lot of violence in them or special effects, but they have human hearts, surprises and inspirations."
For his part in "Joy," Bradley Cooper says he was immediately sold once he knew Russell was involved. "I just said yes right away!" he exclaims. "I didn't even read the script. I was in the middle of doing a play and they were rehearsing right near where I was living. And I would go over there and talk to them, and David started talking about this character, Neil Walker, and who he would be and how to make him different from the other two things we've done together. But it was never even a question whether I would," he adds.
We have to admit, it's a great formula, and we look forward to any future collaborations.
In the meantime, if we don't see Lawrence out and about maybe she's just busy working on the next big thing. When we asked her what she'd create if she ever became an inventor like her real-life inspiration in "Joy," she responded with answers straight out of a classic futuristic cartoon. "I would invent something where I don't have to unload my dishwasher anymore. That's what I want. Or a robot butler," she chuckles. (Watching "The Jetsons" much, Lawrence?)
Be sure to check out "Joy," in theaters everywhere on Christmas Day.