Joy Behar tells Kirsten Gillibrand she doesn't believe Democrats are on even ground because they won't 'play dirty'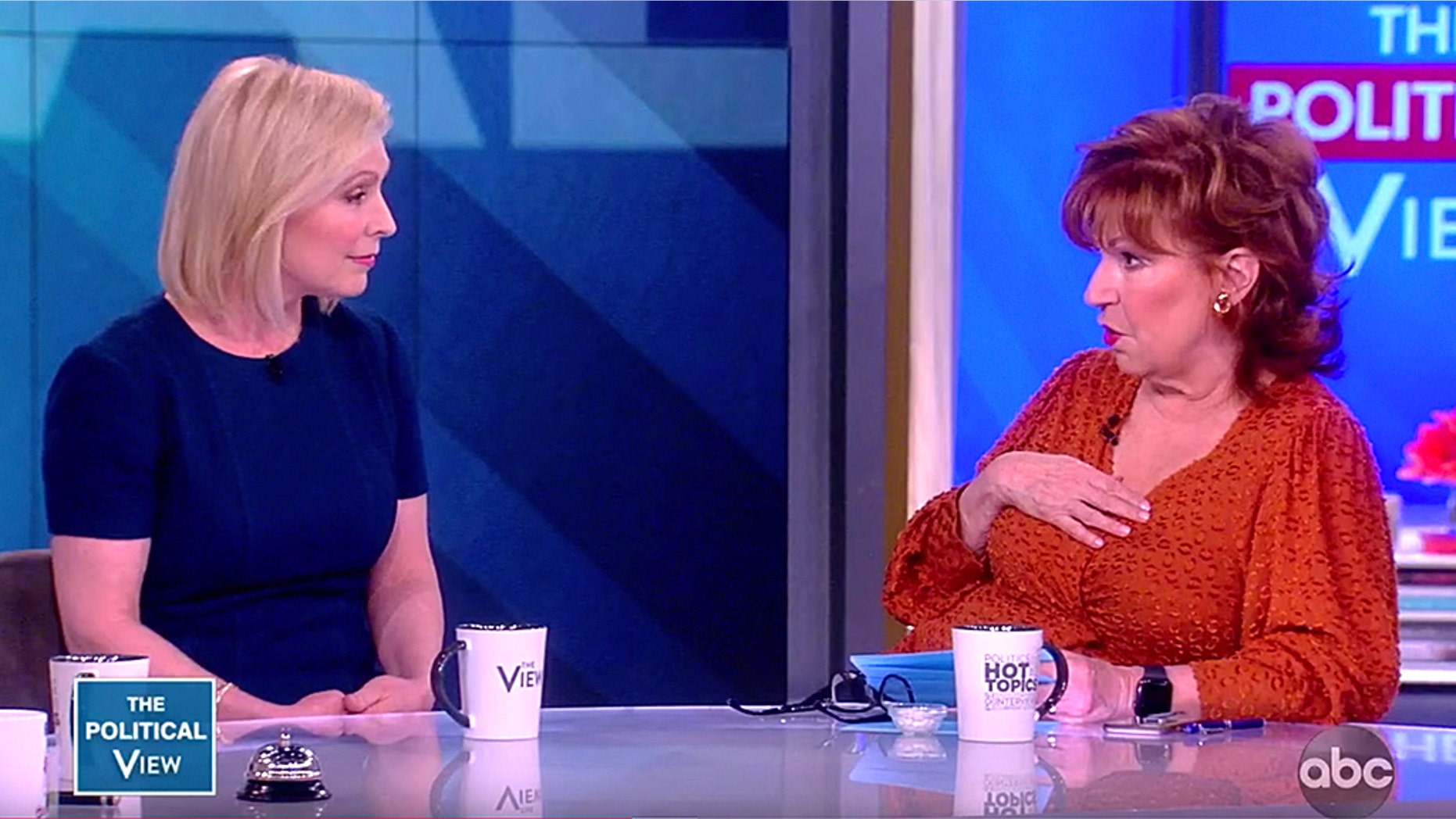 Sen. Kirsten Gillibrand made an appearance on "The View" on Wednesday and found herself engaged in an awkward exchange with host Joy Behar, who told the New York politician that she doesn't think Democrats are on the same playing field as Republicans because they refuse to "play dirty."
The conversation between the two began with Behar again bringing up her support of former Minnesota Sen. Al Franken, who resigned in early 2018 over sexual misconduct allegations. Gillibrand was vocal about her belief that Franken should step down from his position, a move that has been brought up continuously throughout her campaign for the 2020 presidency.
Behar, who professed she has a "personal" connection to the issue because she's a friend of Franken's, grilled Gillibrand on whether she thought her criticisms of Franken would affect her ability to engage voters.
'THE VIEW' HOST JOY BEHAR SHUTS DOWN MEGHAN MCCAIN OVER 'HISSY FIT' DURING AWKWARD SEGMENT 
ABC NEWS SILENT AFTER MORE THAN 30,000 CALLS OVER 'VIEW' STAR JOY BEHAR'S 'ANTI-CHRISTIAN BIGOTRY'
"Your campaign has said that your fundraising has suffered. They think it's a backlash against your decision to lead the call for Al Franken to resign after the allegations of sexual misconduct," Behar said. "Do you think the Democratic voters are going to turn on you for this?"
Gillibrand gave a resolute "no" in response, adding that although she does believe some wealthy Democratic donors and elites were put off by her advocating against Franken, she won't apologize for standing up for women. That's when Behar made a seemingly random comment about "dirty" Republicans.
CLICK HERE TO GET THE FOX NEWS APP
"Listen, I understand where you're coming from, I just feel like you're playing in an uneven field with the Republicans because they will play dirty and we will not, on the Democratic side, and that could kill us," Behar said.
She continued by quizzing Gillibrand on her thoughts about Joe Biden's rumored announcement for a presidential run amid his own controversy surrounding his behavior toward women.
Gillibrand dodged questions about her own feelings on the matter and said that the response to Joe Biden is something that will be left up to voters.