Joss Whedon's ex-wife's scathing tell-all: Director is a 'hypocrite preaching feminist ideals'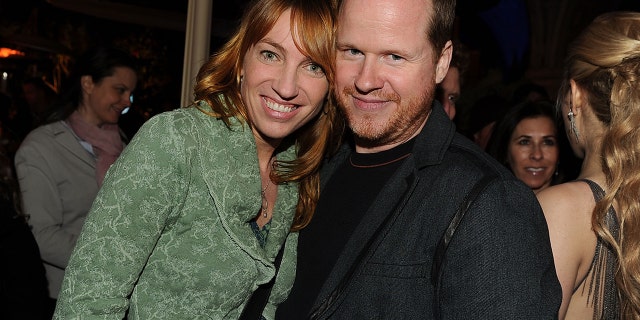 Director Joss Whedon has made a career out of creating strong, female leads, but according to his ex-wife, the "Buffy the Vampire Slayer" creator is a "hypocrite preaching feminist ideals."
Kai Cole penned an essay about her ex for The Wrap in which she claims Whedon hides behind feminism. In the tell-all she also detailed his alleged affairs.
Cole writes there were times in her marriage to Whedon when she was "uncomfortable with the attention Joss paid other women."
But the director explained he kept close company with women because he "just liked women better."
"He always had a lot of female friends, but he told me it was because his mother raised him as a feminist...he said he admired and respected females, he didn't lust after them," Cole wrote.
She said she trused her husband whom she met in 1991 and married in 1995. They divorced in 2016.
BIG CELEBRITY BREAKUPS THIS YEAR
Cole claimed Whedon had his first affair on the set of "Buffy the Vampire Slayer."
Over the years he "hid multiple affairs and a number of inappropriate emotional ones that he had with his actresses, co-workers, fans, and friends," Cole wrote.
The couple share two children.
A rep for Whedon did not return Fox News' request for comment.
His rep told The Wrap in a statement, "While this account includes inaccuracies and misrepresentations which can be harmful to their family, Joss is not commenting, out of concern for his children and out of respect for his ex-wife."
Cole said when their marriage was over, Whedon admitted to his infideitliy.
"He wrote me, 'When I was running "Buffy," I was surrounded by beautiful, needy, aggressive young women. It felt like I had a disease, like something from a Greek myth. Suddenly I am a powerful producer and the world is laid out at my feet and I can't touch it.'"
Cole added the relationship traumatized her.

"My entire reality changed overnight, and I went from being a strong, confident woman, to a confused, frightened mess. I was eventually diagnosed with Complex PTSD and for the last five years, I have worked hard to make sense of everything that happened and find my balance again."