Josh Brolin: James Cameron called me names when I dumped 'Avatar' sequels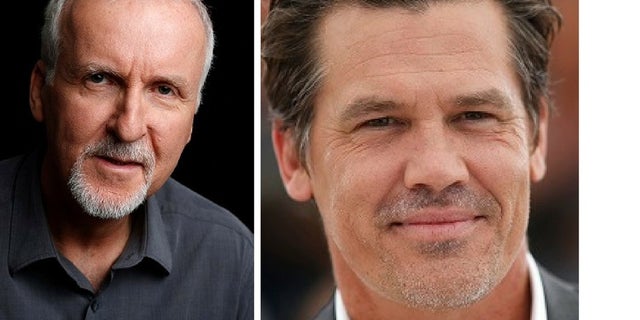 Josh Brolin said Academy Award-winning director James Cameron was upset and called the actor names after he declined a role in the "Avatar" sequels.
Brolin, 49, who is filming "Deadpool 2," told Esquire that Cameron became upset and allegedly resorted to name-calling after turning down a part in the science fiction film's sequels.
JUSTIN THEROUX'S DISGRUNTLED NEIGHBOR FIRES BACK: ACTOR EXPLODES IN 'IN OUT OF-CONTROL ANGER'
"If I don't want to do 'Avatar,' I'm not going to 'Avatar,'" Brolin told Esquire. "James Cameron's f— calling me this name and that name. Whatever."
Brolin said he had no problem taking responsibility for revealing the tense encounter he had with the "Titanic" director.
'WALKER, TEXAS RANGER' STAR SHEREE J. WILSON DISHES ON WORKING WITH CHUCK NORRIS
"If James Cameron came to me and said, 'Hey man, why'd you say that?' I'd go, 'because it happened,'" Brolin said.
The "No Country for Old Men" actor has been spotted on the set of "Deadpool 2" in tip top physical shape after he trained for months to bulk up for the role of Nathan Summers/Cable.
Brolin has posted his workout routine and diet regimen on his personal Instagram.