Jordan Peele didn't think 'Get Out' would ever get made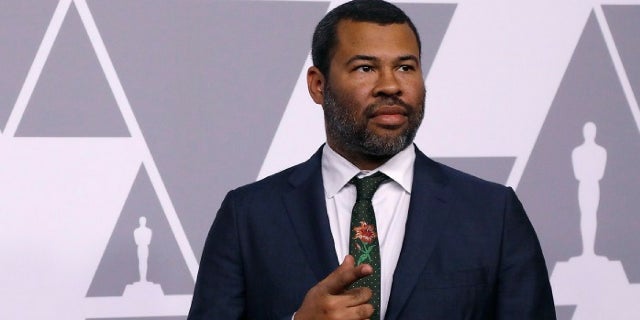 Jordan Peele said he did not know if his hit movie "Get Out" would even be filmed.
The comedian, who served as a writer and director for the 2017 mystery-thriller, spoke about coming up with the script for the movie, according to The Hollywood Reporter.
"I didn't know it was ever going to get made. I'd go home, smoke a little bit of weed and I would write" Peele told the audience Wednesday at the African American Film Critics Association Awards gala. "I would watch this movie in my head, this movie that I wish somebody would write for me to watch and that was it."
HARRISON FORD SERVED AS UNDERCOVER ADVISER FOR 'SOLO: 'A STAR WARS STORY'
Peele spoke about the underlying themes of the movie which included slavery.
"I realized what this movie was about. I realized that slavery was not something of the past. The 'sunken place' to me, shouted to me, that in today's time, in modern time, we have black men and women abducted and put in dark holes. We have our freedoms taken away…I realized at that point that there were people being locked up and taken out of the world and taken from their families for holding less weed than I was smoking while I was writing this movie," Peele said.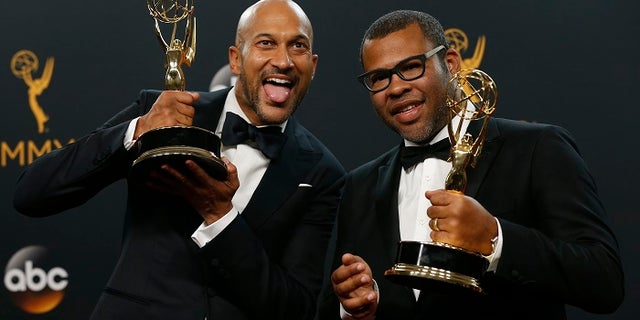 The "Key & Peele" star said he wanted to make a scary film for black people, who are a "loyal horror film audience."
UMA THURMAN'S 'KILL BILL' CRASH COULD HAVE RESULTED IN 'DECAPITATION,' STUNT EXPERT SAYS
"I used to go to the movie theater and watch horror movies and you know black people, we yell s--- at the screen," Peele said. "I'd go watch like a Freddy movie and you'd hear people saying s--- like, 'Oh, b----, get out of the house' or 'No. no, no--don't walk backwards!' or 'You're white--call the cops!' I got it in my head that there was a missing piece of the conversation. There was a film that we were asking for, begging for that wasn't there for us."
"We are a loyal horror film audience so I wanted to fill that gap. I wanted to fill that void and the best part of watching 'Get Out' is hearing black people in the theater."
The film was nominated for four Academy Awards, including a Best Director and Best Original Screenplay nod for Peele.