Jon Voight proud of grandkids; John Travolta proud of wife's body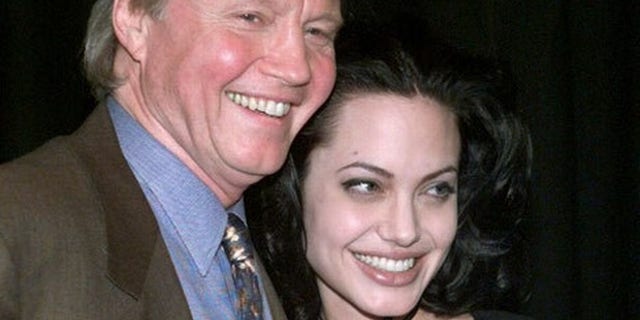 It has been a long road of reconciliation between John Voight and Angelina Jolie, but it seems the father/daughter relationship is in a good place, and the actor couldn't be more proud of his six Jolie-Pitt grandchildren.
"They are just kids, but as in all young children, you can see things happening with them right now that is not going to leave. That is who they are and as they grow you'll see where they put that energy," he told FOX411's Pop Tarts column at the recent Qantas-sponsored G'Day LA dinner. "But they won't change very much. Kids are who they are, there's a lot going on with little kids. Many adults don't know that. Many adults think they have to train the kids to be adults, but the kids are the future. Those adults will have great energy."
Voight, 73, gave credit to his daughter and her partner Brad Pitt for giving their young ones the opportunity to do and be whomever they desire.
"I try to give them support as Brad and Angie did, they are very good at that," he continued. "They really allow these kids to be as great as they are."
Speaking of parenting, John Travolta gave props to wife Kelly Preston, who gave birth to to a son in late 2010, for bouncing back to tiptop shape so quickly post pregnancy.
"She looks fantastic, but she's always been brilliant after every one of our three children," Travolta said proudly. "And after each one she uses it (her fabulous figure) very well."
Preston's trick?
"I nurse," she explained.
Aha.
Danielle Jones-Wesley contributed to this report