John Travolta on Idina Menzel mistake: 'I've been beating myself up'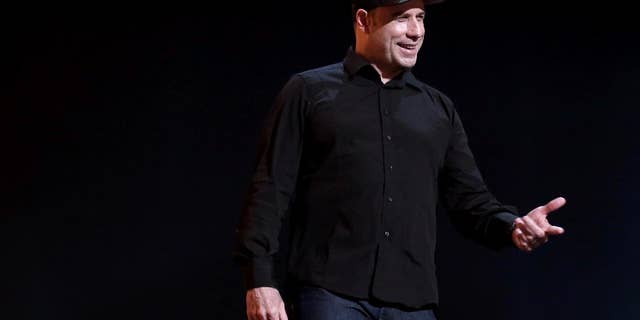 John Travolta is apologizing to Tony Award winner Idina Menzel for mangling the pronunciation of her name on the Oscars telecast.
Travolta says in a statement released Tuesday, "I've been beating myself up all day. Then I thought ... what would Idina Menzel say? She'd say, 'Let it go, let it go!' Idina is incredibly talented and I am so happy Frozen took home two Oscars Sunday night!"
On Sunday night's Academy Awards, Travolta took the stage and introduced Menzel but seemed to say "Adele Dazeem" instead. An estimated 43 million people were watching, and social media has been mocking him relentlessly since then.
Menzel played Maureen Johnson in "Rent" onstage and on screen and Elphaba in "Wicked." She seemed unperturbed by the flub as she sang out "Let It Go," from the animated film "Frozen."
The Associated Press contributed to this report.