John Travolta dances on 'GMA' amid dismal 'Gotti' reviews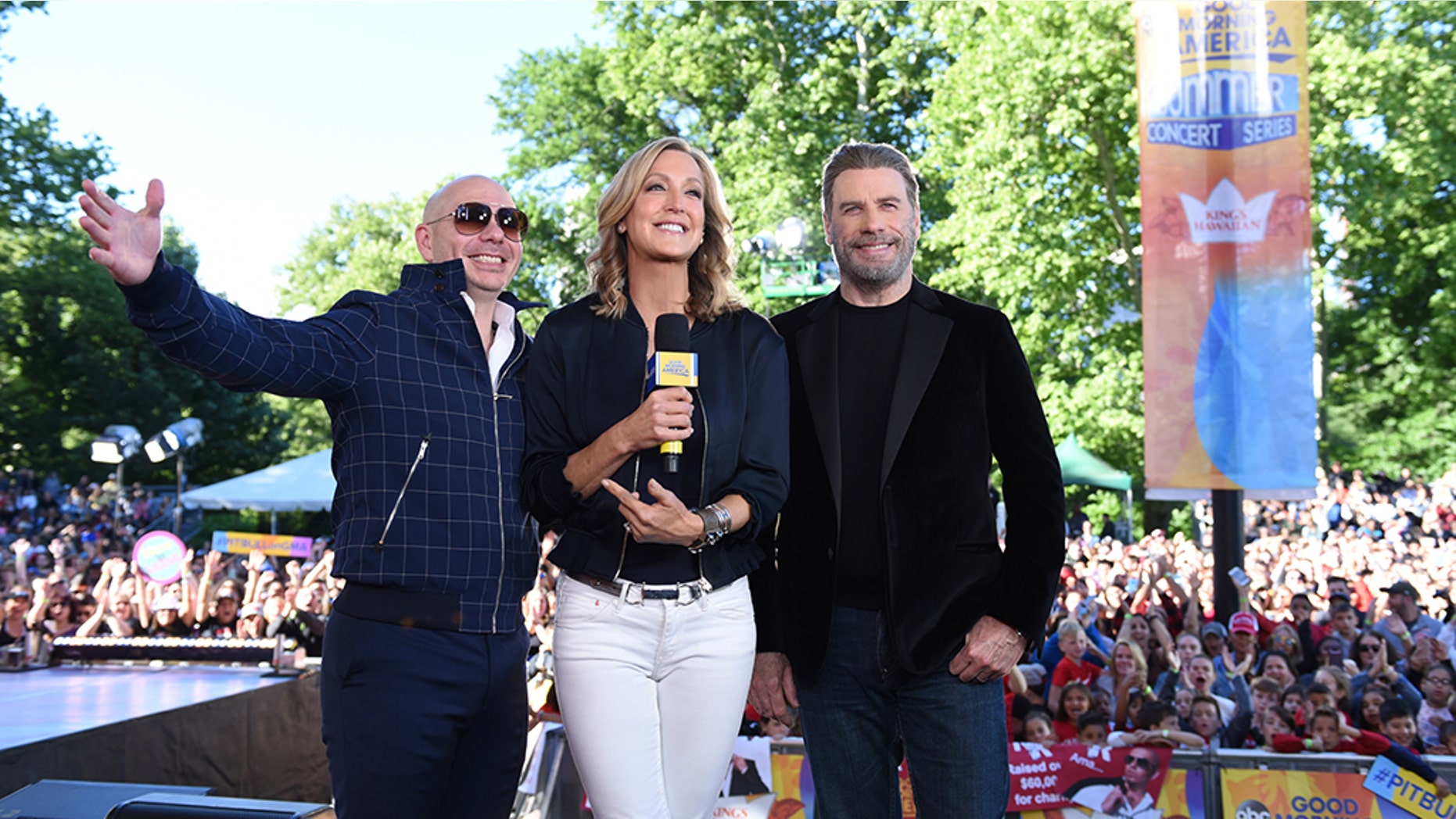 John Travolta is celebrating the release of his new film "Gotti" in a big way.
On Friday the actor appeared on "Good Morning America," where he joined Miami-born singer and rapper Pitbull for a performance on the GMA Central Park concert stage.
"Oh my god, [his positive energy] is so contagious," the famed movie star said of the singer on the morning show. "It's unbelievable. I mean, he just injects life and spirit into everybody."
The Grammy-winner, who helped compose the score for the Travolta's mobster bio-pic, thanked the actor for joining him on the stage and said he was "honored" to have worked with him. While Pitbull took the stage, Travolta danced along with GMA host Robin Roberts in the wings.
The 64-year-old actor's long-awaited project "Gotti" finally opened in theaters on Friday. In the mob flick, Travolta stars as the notorious New York mobster John Gotti and his real-life wife, Kelly Preston, stars as Gotti's wife, Victoria.
Though the film was highly anticipated, following a decade-long production, early reviews have not been in favor of the Kevin Connelly-directed movie. The Hollywood Reporter called the picture "an altogether hagiographic — one could even say pro-mob — biopic." While the New York Times simply stated that it was "a mess."
The biopic, which is slated to premiere in 503 theatres, also received a dismal zero percent score on Rotten Tomatoes, based on six reviews from the Cannes Film Festival, Variety reported, adding the biopic could get pummeled in the box office.