John Travolta Asks John Gotti's Widow for Blessing Ahead of Biopic Shoot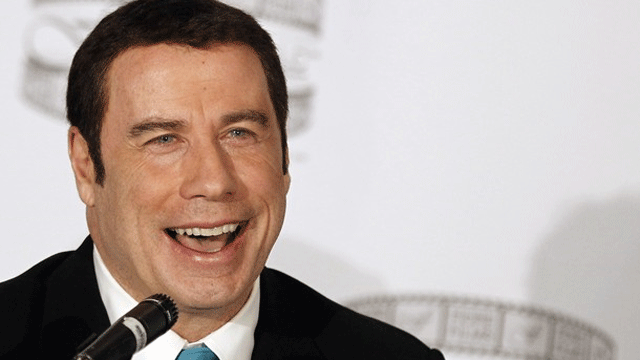 NEW YORK – John Travolta traveled from Los Angeles to New York for a private meeting with John Gotti's widow, sources said.
The sit-down Thursday reportedly was called to get Victoria Gotti's "blessing" for the planned biopic produced by her son John "Junior" Gotti.
The pilgrimage brought Travolta to the Queens home where the late crime boss he will be portraying lived while ruthlessly running the Gambino crime family.
The "Pulp Fiction" star arrived bearing tribute -- a gold gift bag -- for his meeting with the mob matriarch and other key players involved in the movie.
He was greeted with handshakes and hugs from Junior and several other men who were outside when he showed up at 4:30pm local time.
The group then disappeared inside Victoria's white clapboard home for more than two hours.
Travolta emerged shortly before 7:00pm from his first face-to-face meeting with the Gambino queen, whose notorious husband died in prison in 2002.
The star had no comment other than to say that he was at the home doing "research for the movie."
He and his movie "son" Junior then took off together in a black Grand Cherokee Laredo. A source said they were headed to Long Island to have dinner with Junior's sister, former reality-TV star Victoria Gotti.
"Gotti: In the Shadow of My Father," which is being directed by Oscar winner Barry Levinson and produced by Junior, is set to start shooting in New York City in January.
Travolta's wife, Kelly Preston, is set to play the elder Victoria, and "X-Men" actor Ben Foster will play Junior.
The cast also includes "Godfather" star Al Pacino as Gambino family underboss Aniello "Neil" Dellacroce, Lindsay Lohan as Junior's wife, Kim, and Chazz Palminteri as the late mob boss Paul Castellano.