John Schneider on indicted 'Smallville' co-star Allison Mack: She was 'wonderful, very levelheaded'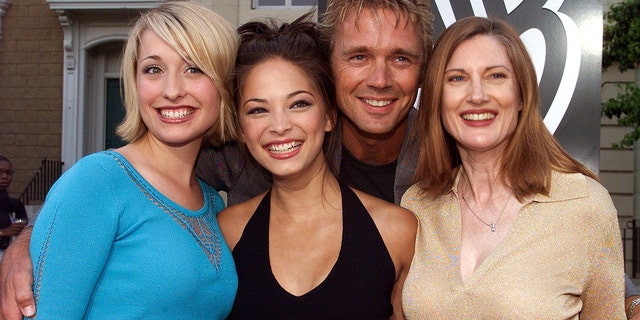 John Schneider remembers his "Smallville" co-star Allison Mack as a "wonderful, levelheaded" woman.
So when Mack was arrested on charges of sex trafficking regarding her involvement in the alleged sex cult NXIVM, Schneider, who acted with Mack on the WB series from 2001-2006, was surprised, to say the least.
"I've read several of the stories about Allison," the 58-year-old told Fox News. "My experience with Allison was all throughout 'Smallville' of course."
Seagram's heiress nabbed in NXIVM sex cult arrests; 'Smallville' star Allison Mack faces more charges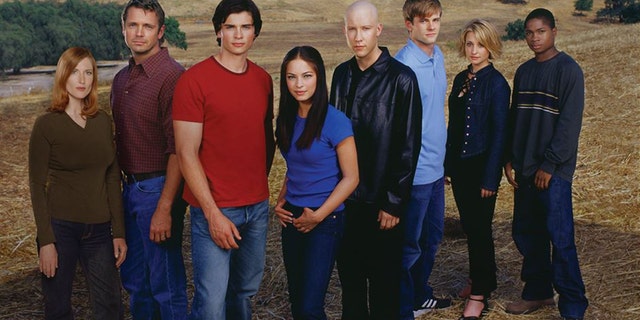 "[She was] wonderful, very levelheaded. Gosh, she was a businesswoman," Schneider recalled. "She had gotten into rental properties back East, I believe."
Schneider said his own legal troubles have made him take Mack's case with "a grain of salt." He was recently released from a five-hour jail stint over unpaid spousal support in his ongoing divorce battle with his estranged wife.
"When I started seeing that, I obviously, especially now, I take everything I read with a grain of salt or two or three," the "Dukes of Hazzard" star said. "So I did not see any evidence of lunacy at that point, but then I don't think she ever saw the possibility of the man who played Johnathan Kent going to jail for being broke either."
As previously reported, Mack worked alongside alleged NXIVM cult leader Keith Raniere to recruit women as sex slaves for Raniere under the guise of a women's self-help organization. Members were allegedly branded with the organization's symbol and extorted with sensitive content that they were asked to surrender to the organization as a kind of commitment.
On Tuesday, Raniere and Mack, who were previously arrested for their involvement with NXIVM, faced new charges along with Clare Bronfman, Kathy Russell, Lauren Salzman and Nancy Salzman who were arrested on a superseding indictment charging them with racketeering conspiracy, the Department of Justice announced.
Fox News' Tyler McCarthy contributed to this report.