John Legend appears in ad opposing Brett Kavanaugh's Supreme Court confirmation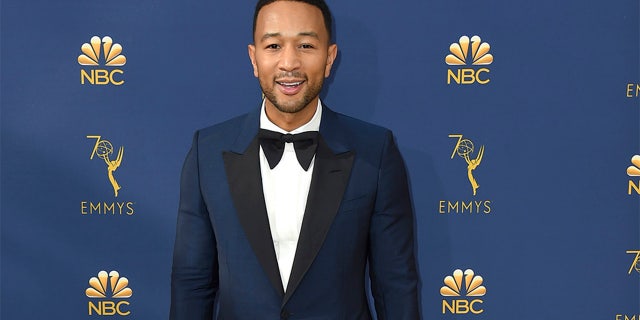 John Legend appeared in a Twitter ad Wednesday opposing Brett Kavanaugh's nomination for the Supreme Court.
The NAACP Legal Defense and Educational Fund Inc. released the ad, which featured the acclaimed singer and actor explaining why he believes Kavanaugh is "unfit" to join the nation's highest court.
"Who becomes the next Supreme Court Justice is the decision of a lifetime — your lifetime," said Legend, 39. "Brett Kavanaugh's troubling views on the issues that matter most and his rushed confirmation process make him unfit for a lifetime appointment to the Supreme Court."
The ad goes on to show a group of people saying that the Supreme Court will make decisions that impact their lives.
"This fall, your senators will vote on Kavanaugh," Legend added, stating: "How they vote will impact you for a lifetime. Tell them to vote no on Kavanaugh. Remember, they answer to you."
Legend isn't the first star to voice his opinion on Kavanaugh's nomination. Julia Louis-Dreyfus tweeted on Monday that she signed a letter in support of her fellow graduate, Professor Christine Blasey Ford, who has accused Kavanaugh of sexually assaulting her.
The allegations brought against Kavanaugh last week date back to the 1980s, when Ford claims the Supreme Court nominee, while in high school, pinned her down, tried to remove her bathing suit and put his hand over her mouth when she attempted to scream.
Ford's attorney, Debra Katz, said her client considered this to be "an attempted rape."
Upon learning of Ford's claims, the Senate Judiciary Committee overseeing the confirmation of Kavanaugh invited her to testify under oath in a public or private setting.
Katz initially said her client would be willing to appear before the panel, but on Tuesday evening Ford said she wants the FBI to investigate her claim before she accepted an invitation to share her story with the committee.
Fox News' Brooke Singman contributed to this report.